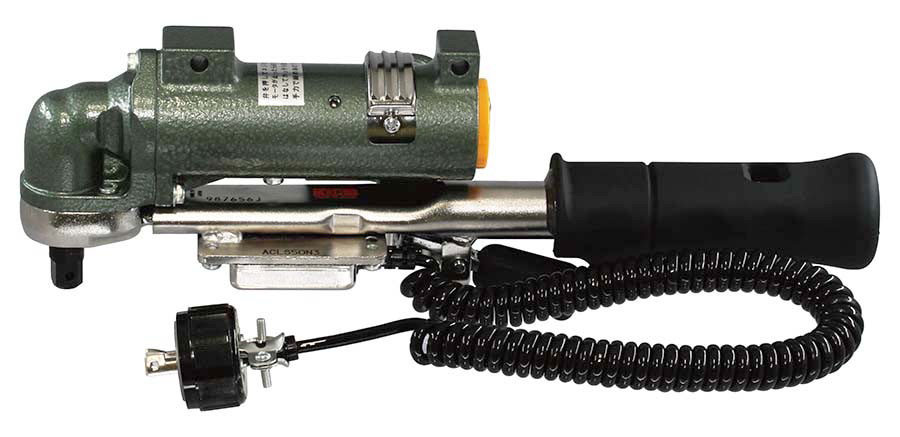 ACLS100N3 [Overall length: 333.5mm]

AC50N3 [Overall length: 293mm]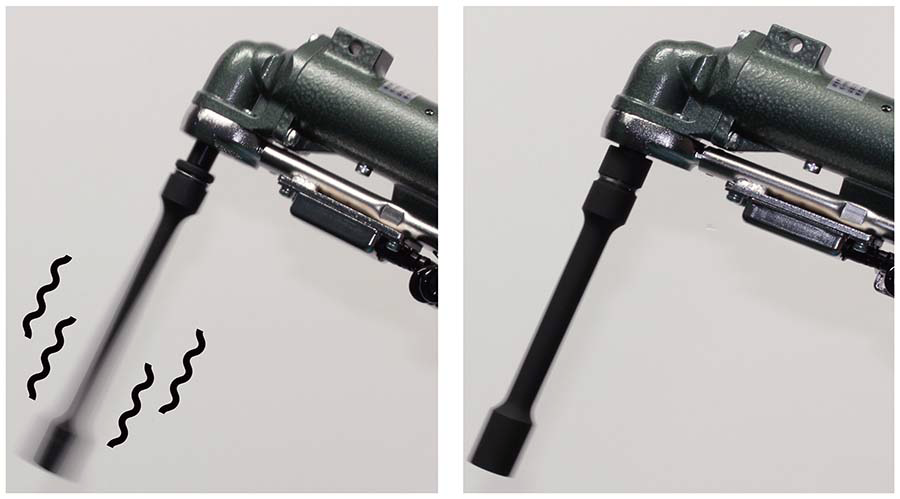 Left: Turning with an ordinary socket                Right: Turning with an anti-vibration socket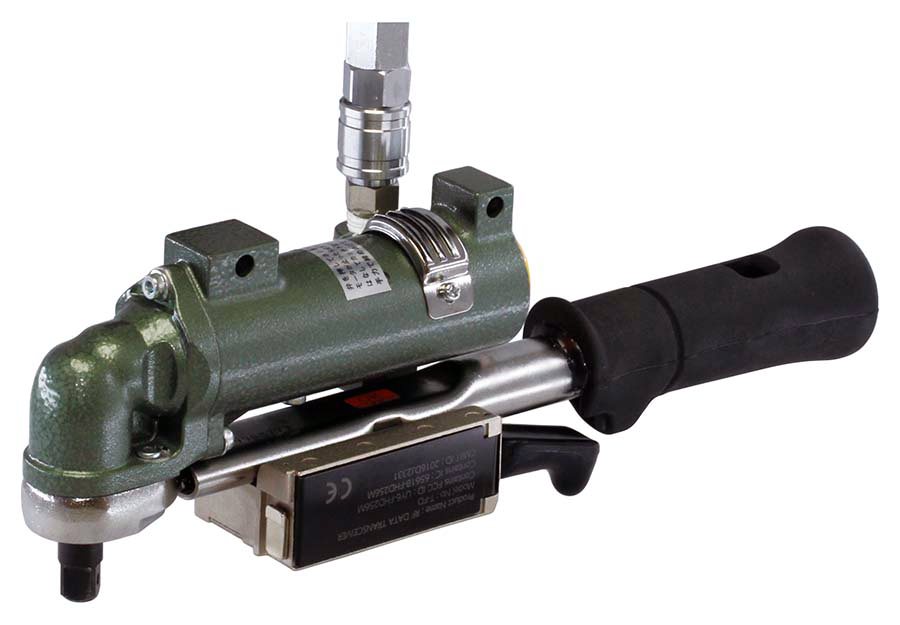 The ACQSPFD3, which is able to transmit tightening torque data wirelessly, can be custom modified upon order. Please contact Tohnichi for details.
---
For assembly and mass-production.
Features
---
The AC3 series semi-automatic Airtork can be used with anti-vibration sockets for impact wrenches. This reduces vibrations during turning, and improves work efficiency.
A3 series high provisional tightening torque type
Regular tightening tasks using an impact wrench plus a torque wrench become part of a single process, greatly improving task efficiency.
Provisional tightening is applied using the air motor operation, and completed in high accuracy by manual torque wrench operation.
Final tightening is done with the torque wrench, so fluctuations in air pressure will not affect applied tightening torque.
Changing tightening torque is simple: just turn the knob to adjust the N•m scale.
Easy calibration with torque wrench tester
LS version comes with limit switch. Thich creates error-proofing (Pokayoke) system when used with CNA-4mk3 count checker (sold separately).
Demonstration video
---
The AC3 Semi-Automatic Airtork
Specifications
---
Dimensions
---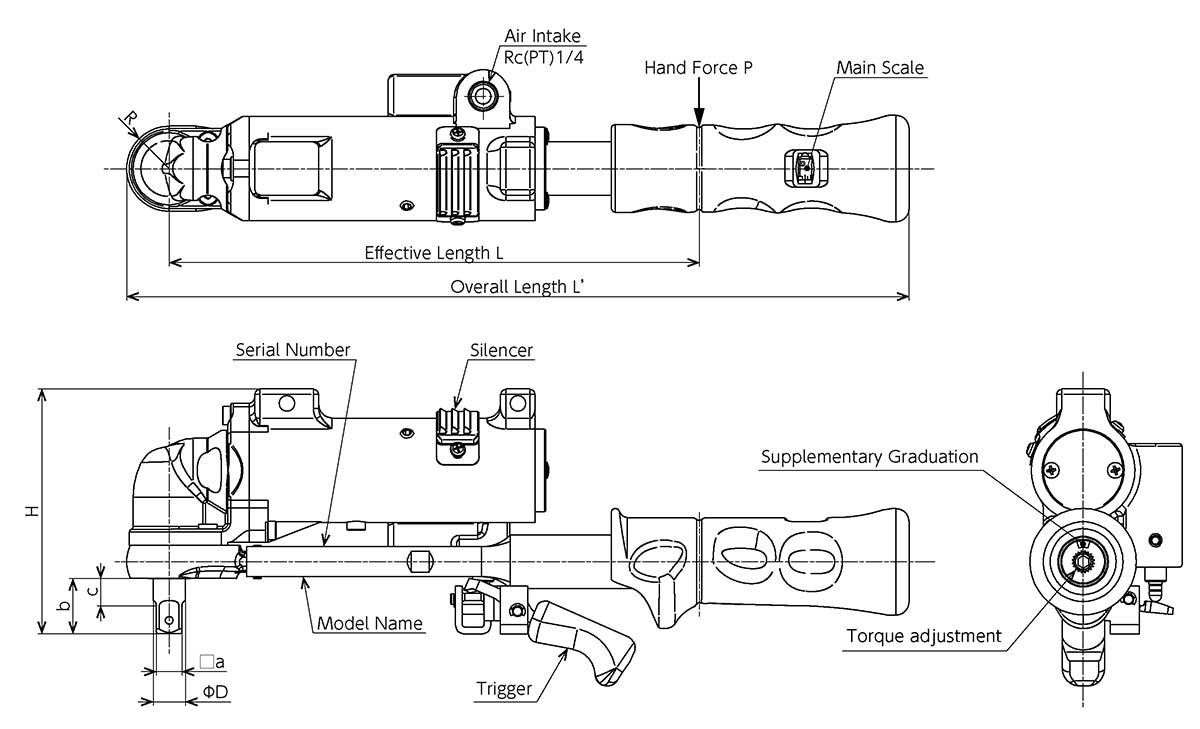 AC25N3~100N3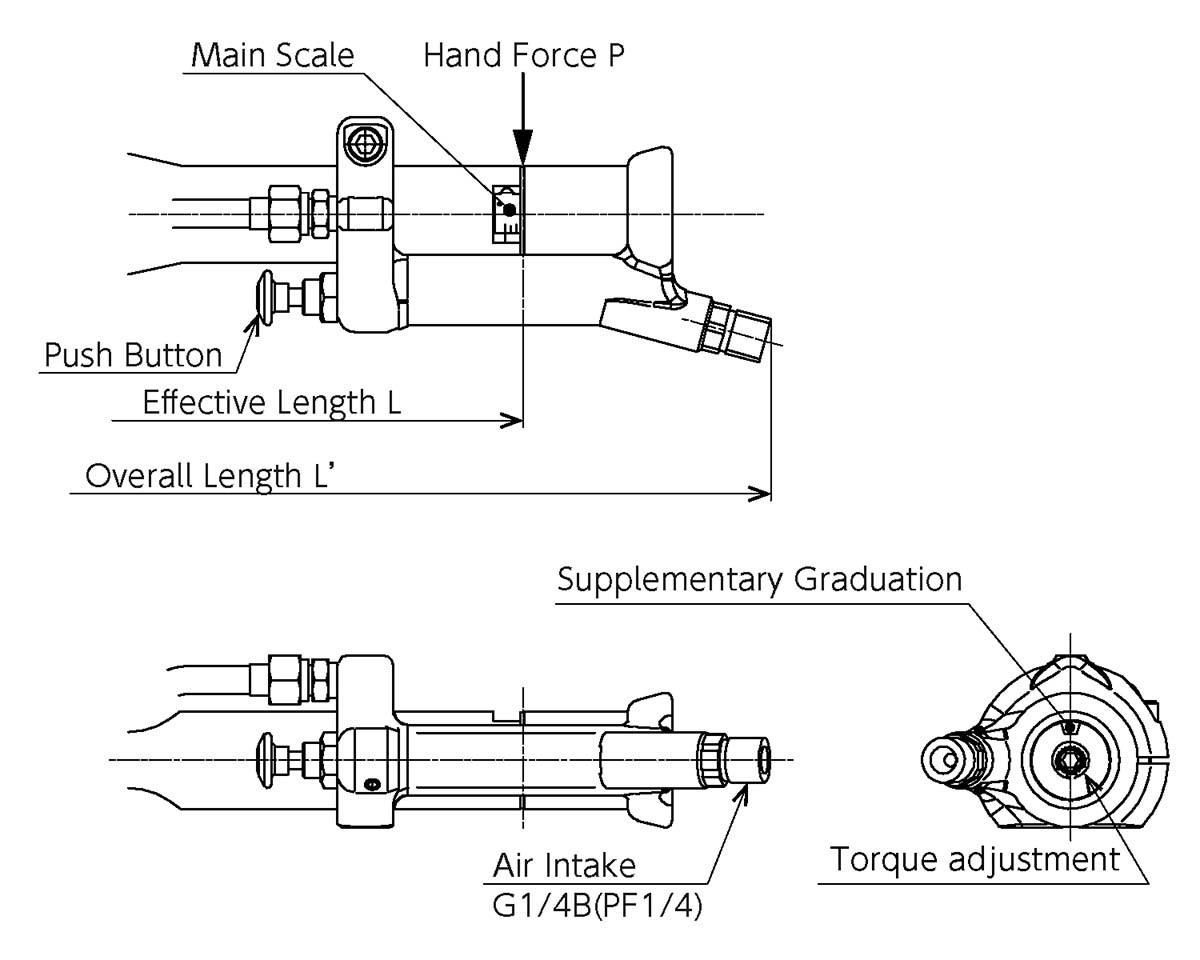 AC180N3 and ACLS180N3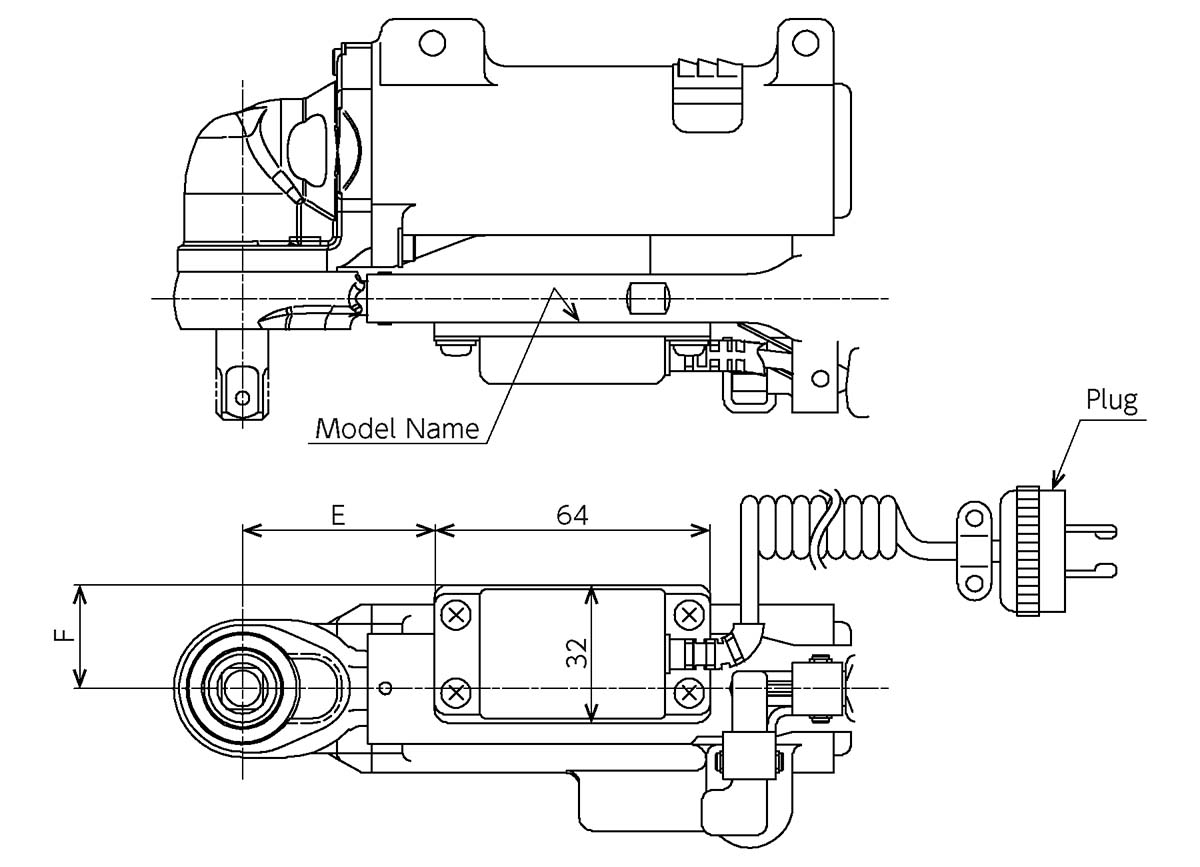 ACLS25N3~100N3