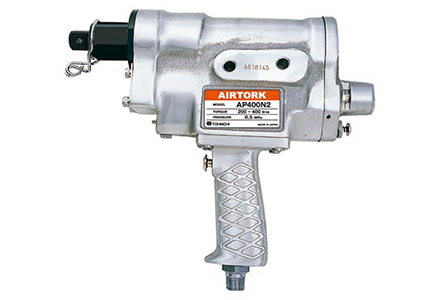 AP400N2 [L'=274.5㎜]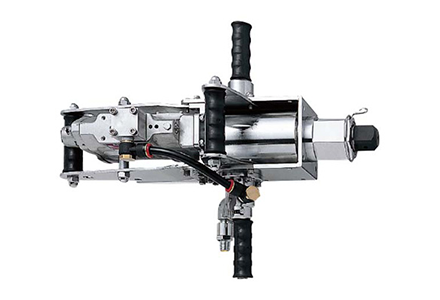 AP2200N2 [L'=508㎜]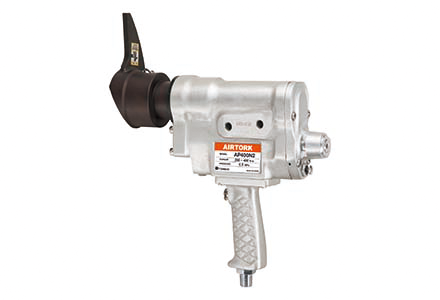 Installing Shell arm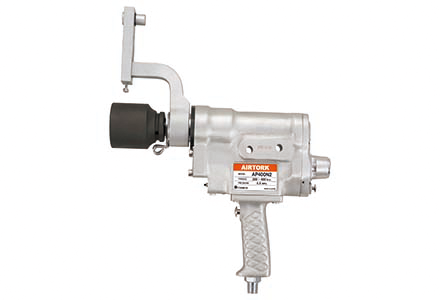 When mounting universal arm
---
For large bolt tightening, such as construction machinery.
Features
---
Automatic gear shift mechanism allows high speed provisional tightening, and low speed tightening to completion to maintain stable tightening operation.
Torque remains stable regardless of air fluctuations.
Torque setting is easy to adjust by knob and scale.
When set torque value is achieved the residual torque easing mechanism causes the body to reverse direction slightly, making it easy to attach and detach sockets.
Reaction arm is designed to absorb the reaction force, which assures safe operation even when the operator is working in difficult position.
Reaction arm can be positioned freely to allow flexibility in position setting.
We can also manufacture Pokayoke (error-proofing) products that receive tightened-to-completion signals. (Please contact us since product would have made-to-order-specs)
The AP series became the AP2 series in March 2017, and durability was improved significantly.
Specifications
Dimensions
---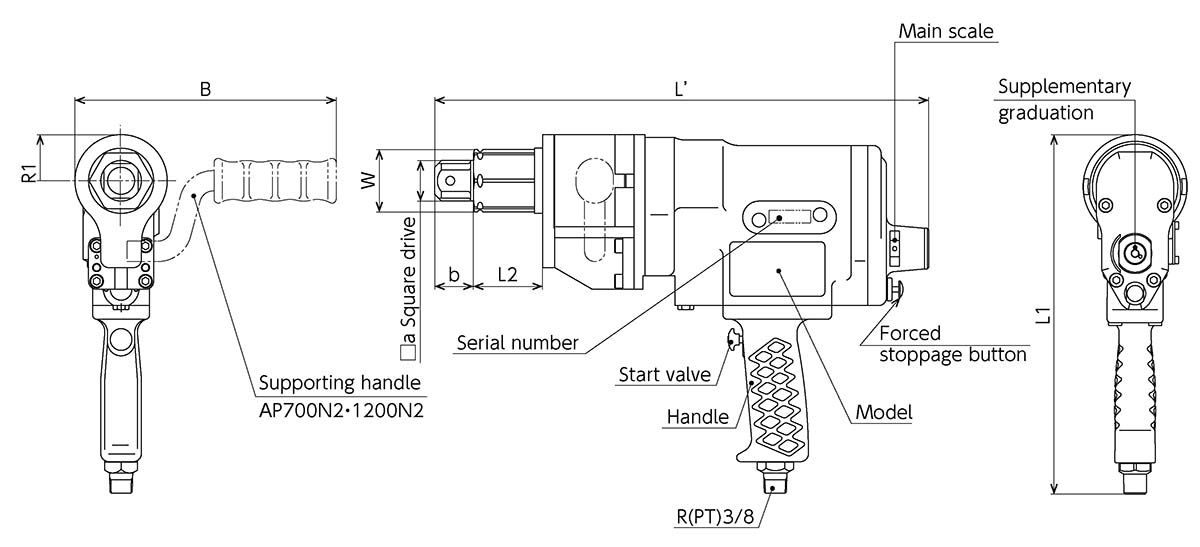 AP220N2~1200N2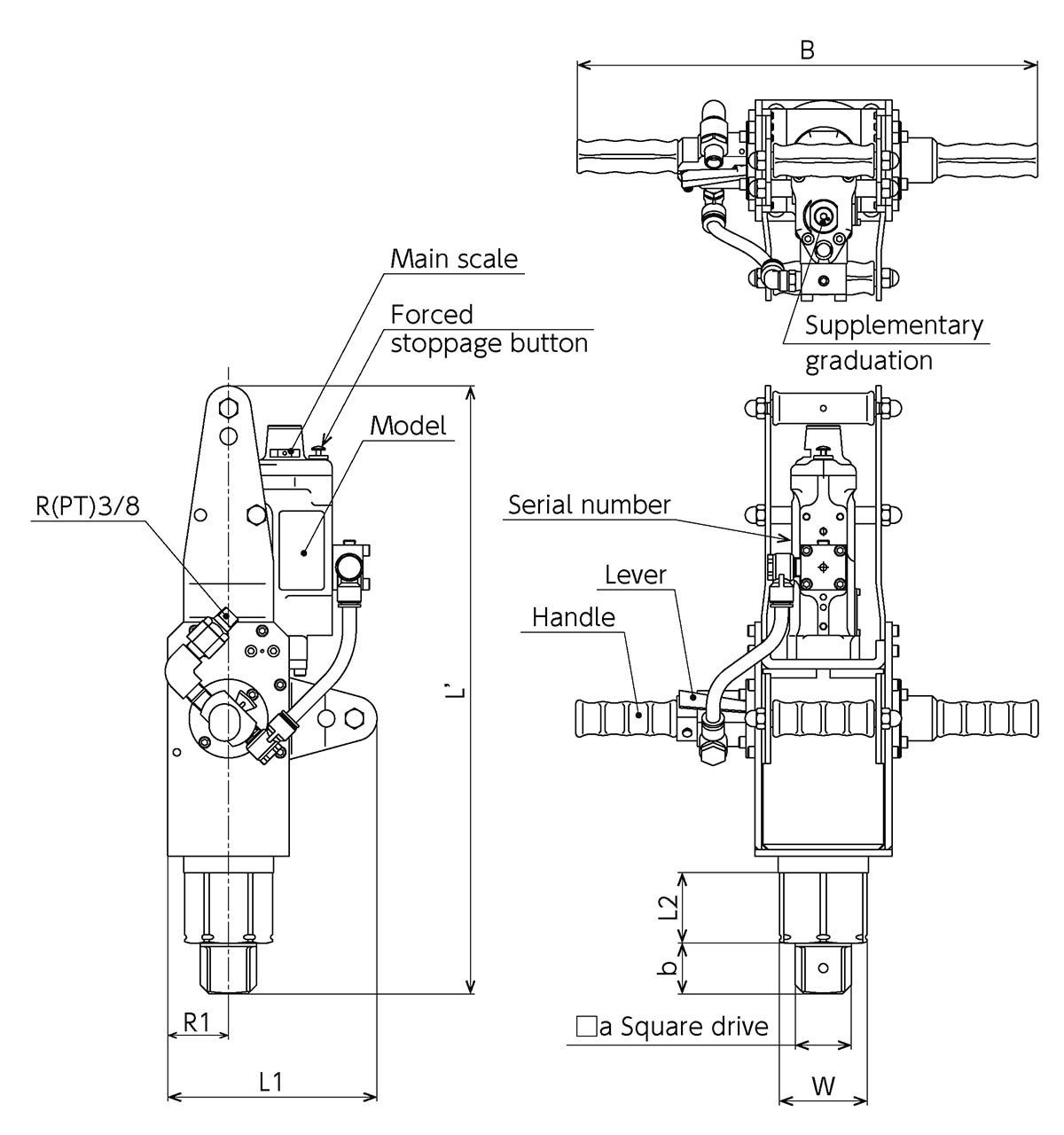 AP2200N2, 4000N2