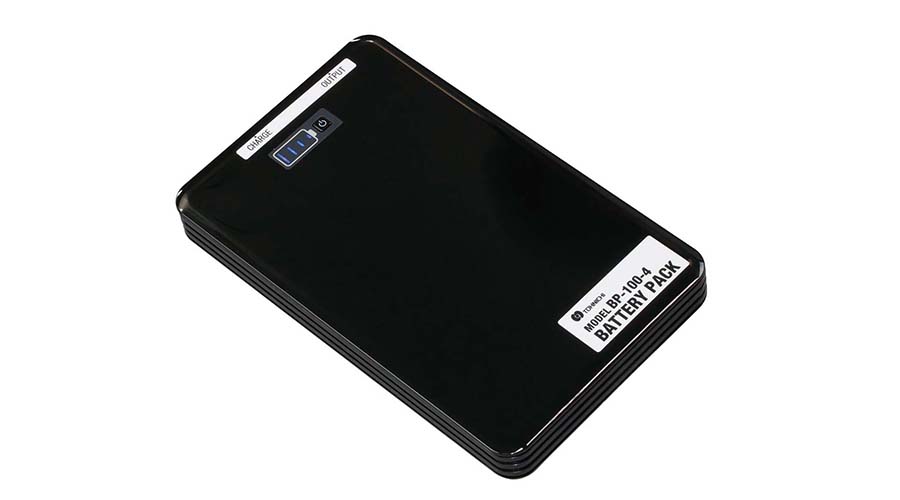 BP-100-4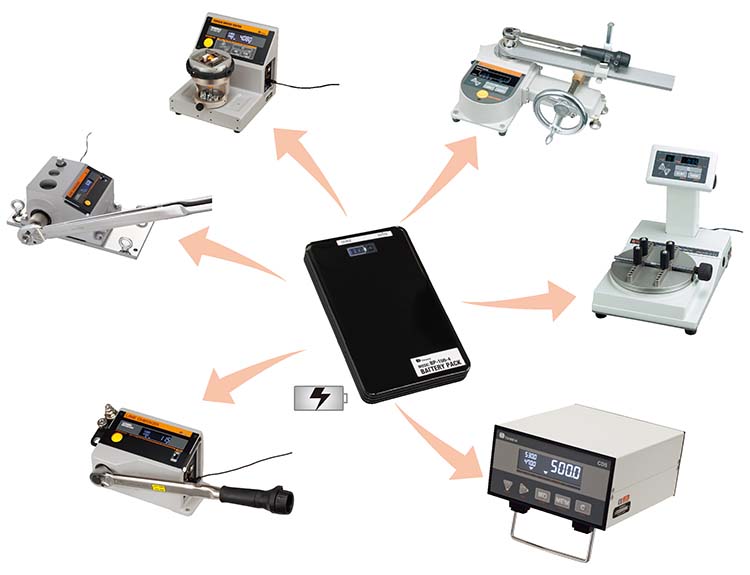 Ideal for the following devices: DOTE3/DOTE3-G series Torque Wrench Testers / TDT3/TDT3-G series Torque Screwdriver Testers / LC3/LC3-G series Torque Wrench Checkers / TME2 series Torque Meters / CD5 Indicator
---
Portable battery pack for Tohnichi digital products.
Features
---
Use as a power source for digital torque devices manufactured by Tohnichi (AC adapter 12V)
Useful even when voltage fluctuates considerably, in loud ambient noise environments, and when an AC power source is not available.
The battery pack can power torque tools for about 24 hours, when starting with a full charge.
Equipped with Lithium-ion Polymer rechargeable battery.
Additional battery charging possible.
Comply with RoHS directive.
Specifications
---
Battery Pack
BATTERY
Lithium Ion Polymer Rechargeable Battery
RATED OUTPUT
19V、2A
BATTERY CAPACITY
18000mAh
CONTINUOUS OF USE
Approx. 24 hour(s on full charge condition)
WEIGHT
470g
TEMPERATURE IN USE
0~40℃
AC Adapter for Charge
INPUT POWER
AC100~240V 50/60Hz
OUTPUT POWER
DC19V、3.16A
CHARGING TIME
3 to 4 hours
OUTPUT PLUG TERMINAL POLARITY
Center Plus
OUTPUT CABLE LENGTH
Approx. 1.8m
TEMPERATURE IN USE
0~40℃
12V Exchange Cable
BATTERY PACK SIDE
Input 19V (straight plug)
TORQUE EQUIPMENT SIDE
Output 12V 3A
(L-Type Exchange Plug RC5320A EIAJ-4)
PLUG TERMINAL POLARITY
Center Plus