CEM3-P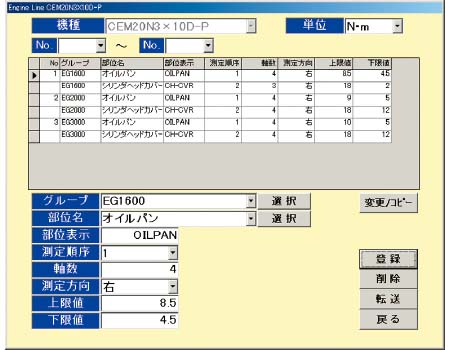 ※Application software
---
For inspection or error-proofing tightening.
Features
---
ID management capabilities for measured parts and results.
The supplied application makes it easy to create and control site data.
Create data on the computer then transmit it to the CEM3-P.
Can be used for error-proofing (Pokayoke).
"Standard inspection software" developed for low cost data management.
Reasonable pricing helps with decision to use.
Ergonomically designed and adapted for Color Vision Deficiencies (Tohnichi Unified Design).
Applicable for international use including the EU region. With CE marking.
Tohnichi's interchangeable head torque wrenches can be used with our interchange head lineup which offers the best selection in the world, making these wrenches ideal for your work.
Specifications
---
Dimensions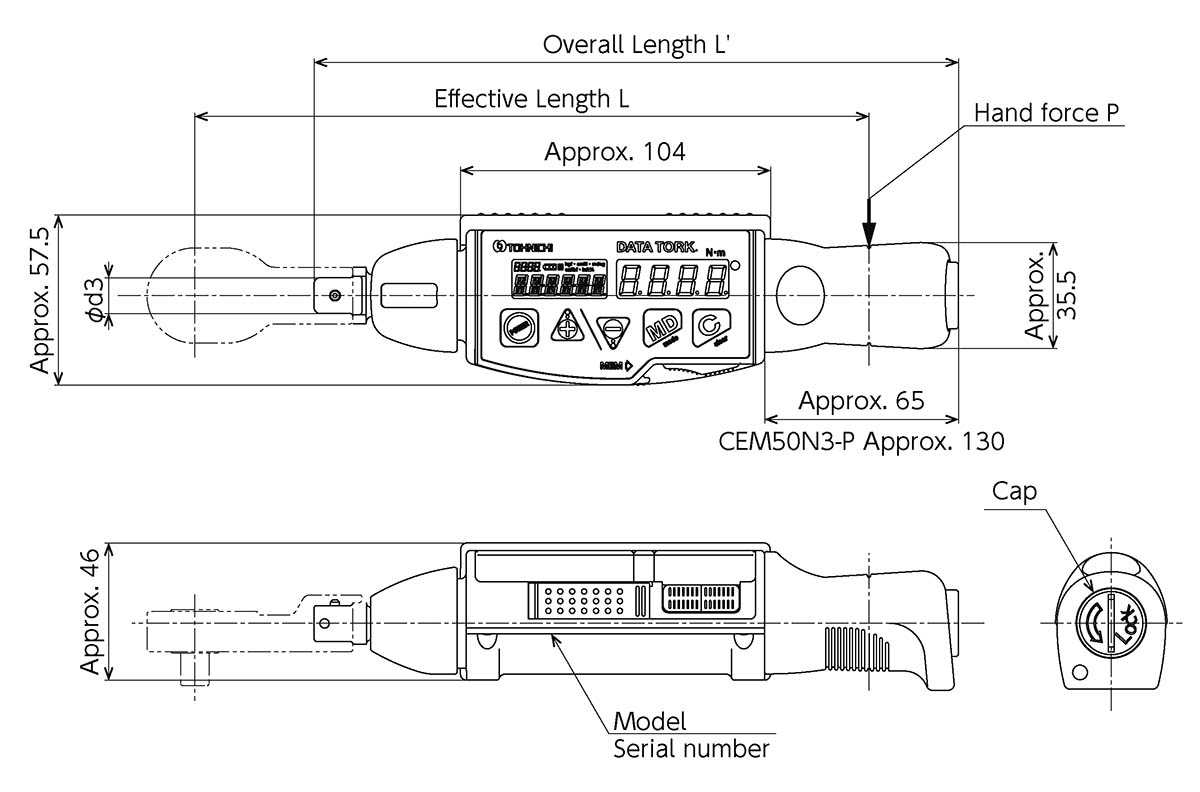 CEM10N3-P-G~50N3-P-G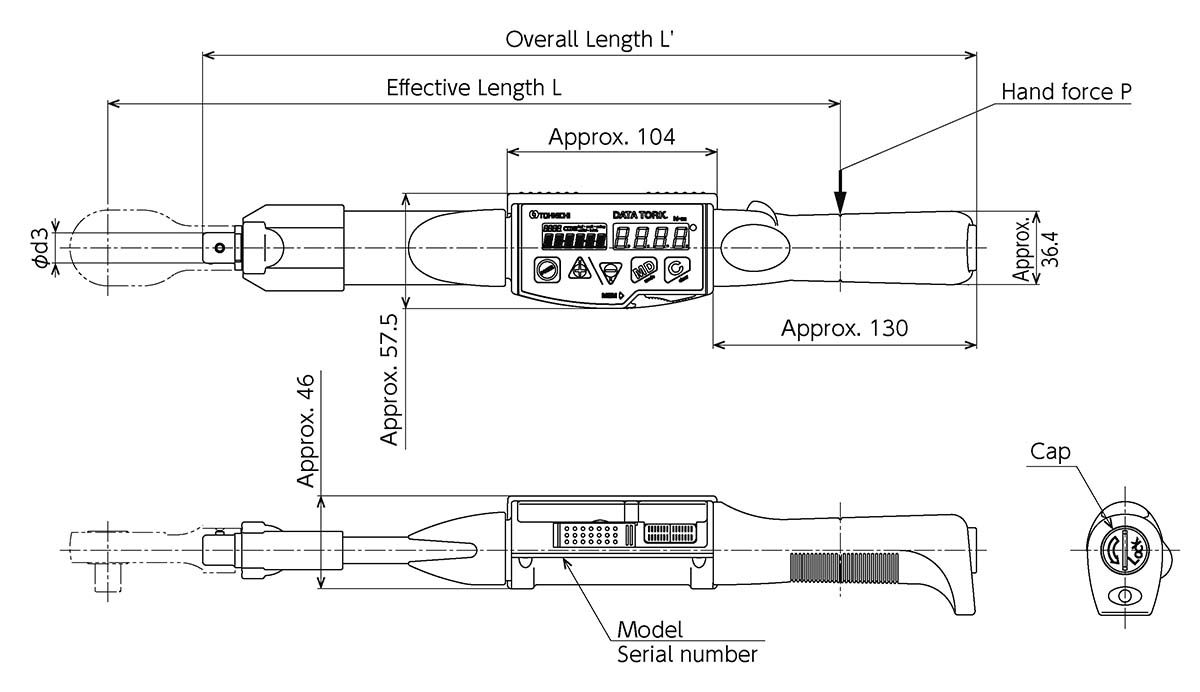 CEM100N3-P-G~360N3-P-G

CEM500N3-P-G,850N3-P-G
---