CEM100N3X15D [Overall length 384 mm]

CEM20N3X10D [Overall length 214 mm]

CEM850N3X32D [Overall length 1387 mm]
Application
---
For inspection or tightening.
Features
---
Torque wrench for inspecting tightened bolts and for tightening.
Improved visibility with the dual displays of LCD and LED. The LCD screen is viewable under the direct light, while the LED screen is vivid in dark places.
Saved data can be output through the USB port.
Robust and durable aluminum body.
With CE mark. For international use including the EU region.
Ergonomically designed and adapted for Color Vision Deficiencies (Tohnichi Unified Design).
Applicable for international use including the EU region.
Excel Receiver software is a data input tool for Excel® data management. It can be downloaded for free. * Note: Excel® is a registered trademark of the Microsoft Corporation.
Tohnichi's interchangeable head torque wrenches can be used with our interchange head lineup which offers the best selection in the world, making these wrenches ideal for your work.
Can also be used with the CEM50N3X12D to CEM850N3X32D models, which all come with a JCSS Calibration Certificate (uncertainty: 1%). Please contact Tohnichi for details.
Specifications
---
Dimensions
---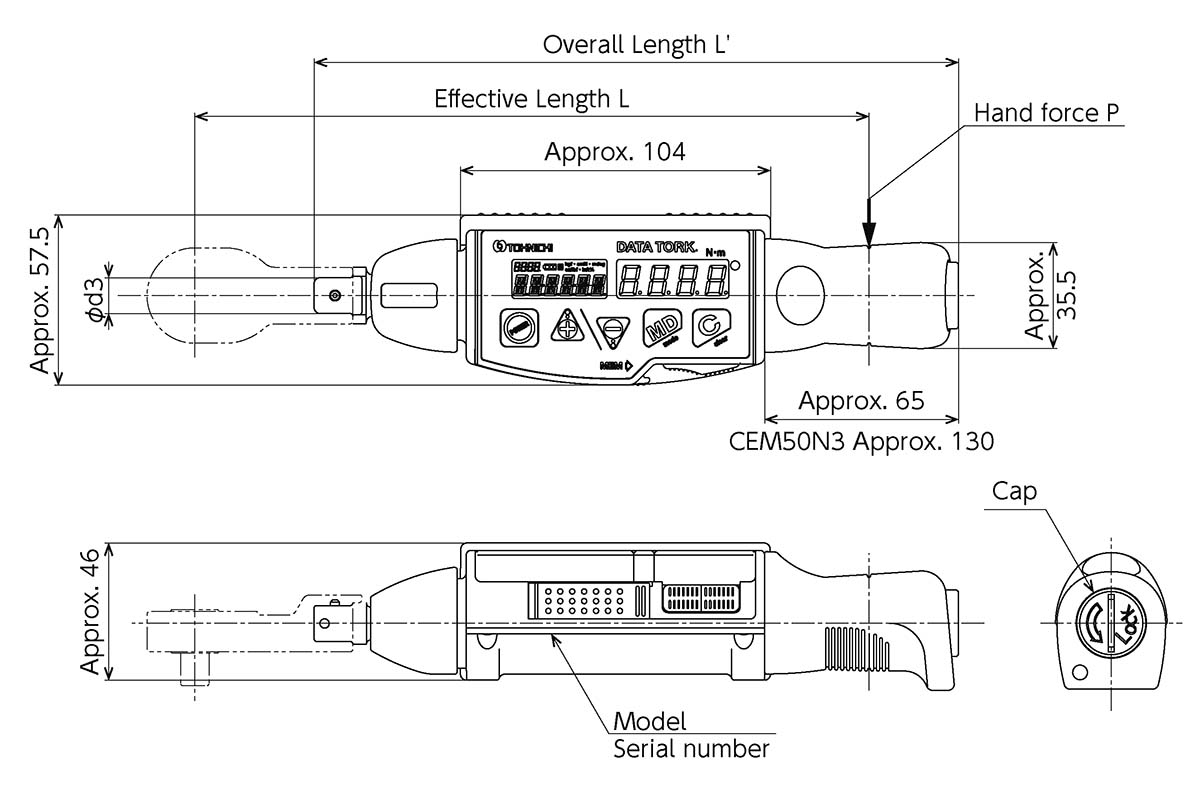 CEM10N3-G~50N3-G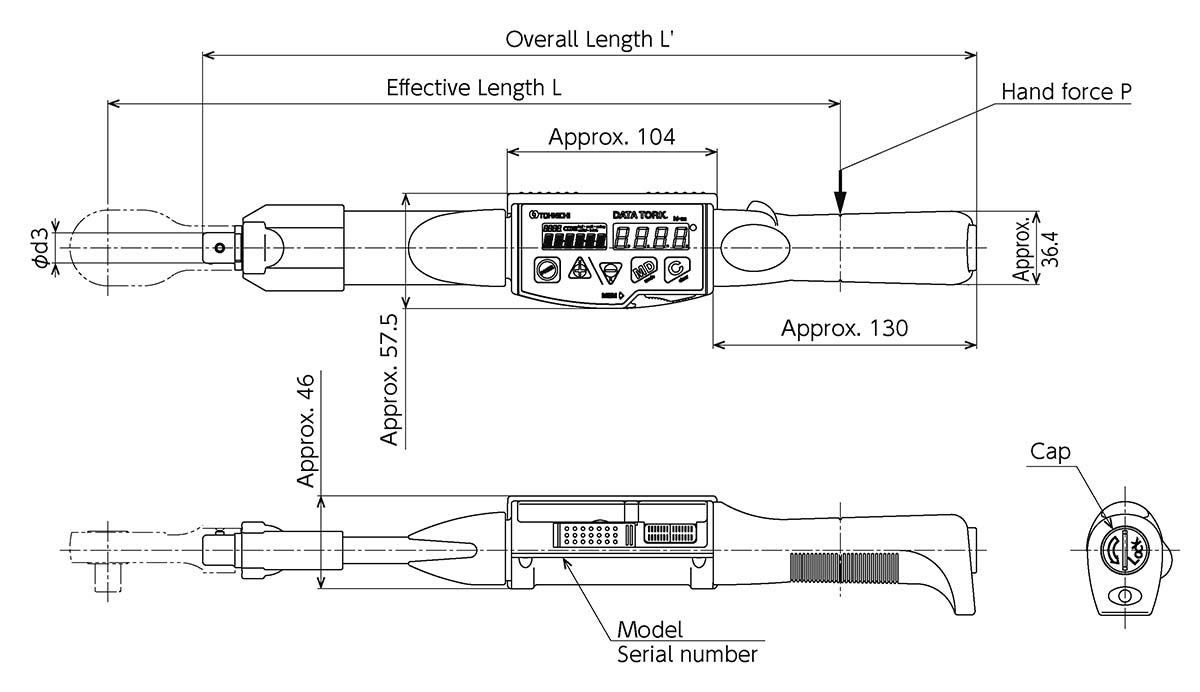 CEM100N3-G~360N3-G

CEM500N3-G,850N3-G