"CL-MH"  Interchangeable Head Type Adjustable Torque Wrench with Metal Handle

---
Application
Suitable for use in greasy conditions (oil, chemicals, etc.) such as garage work.
---
Features
Same features as QL-MH type with interchangeable heads.
A clear "click" sound by internal toggle mechanism signals tightening completion upon reaching the set torque.
By exchanging heads, the wrench services a variety of applications from open end spanner, ring, ratchet, hex heads, and more, with a single wrench.
CL25Nx10D-MH, CL50Nx12D-MH, CL50Nx15D-MH, CL100Nx15D-MH and CL140Nx15D-MH adjustable torque wrenches can be used with interchangeable adjustable heads (AH) (monkey wrench type).
---
Specifications
---
Dimensions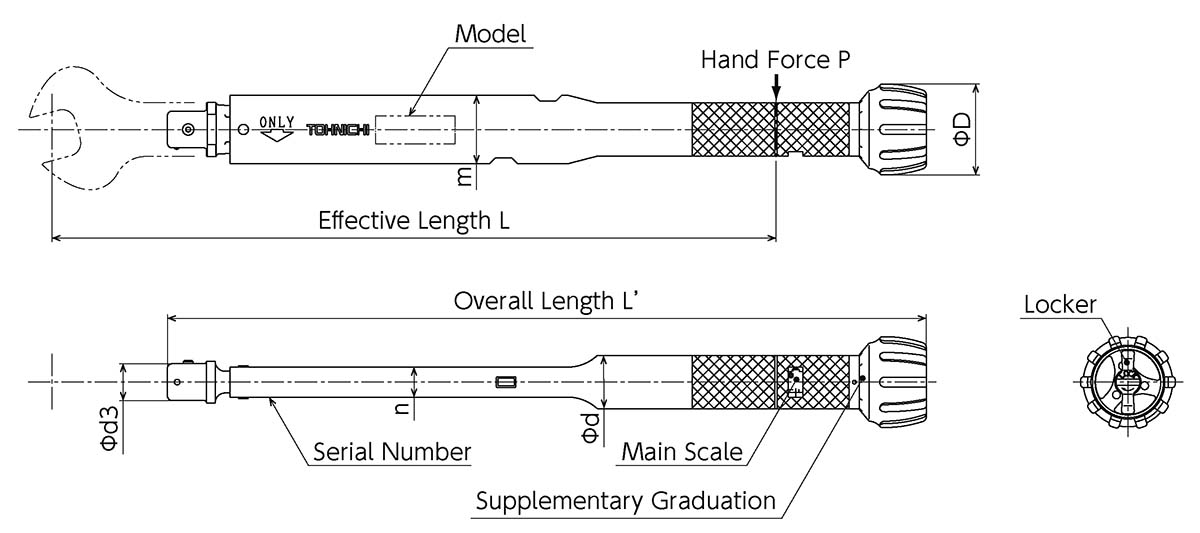 ---
Notes
Overall length does not include interchangeable head. PH (Pipe wrench head) type interchangeable head is not available for this model.
Interchangeable heads are optional.
PH type interchangeable head/p.44 is not applicable.
for interchangeable head insert dimensions, Click here.
---
Interchangeable Head ⇒ Click
---
Accessories
PROTECTIVE HEAD COVER
COLOR RINGS
CARRYING CASE