Contorq Motor Type Cable Reel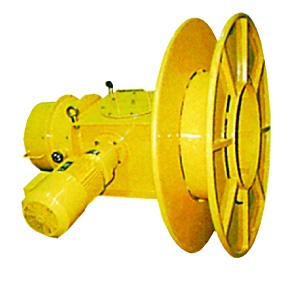 This reel is equipped with a totally enclosed fan cooled motor and oil immersion slip unit as the driving force. It is also resistant to the entry of dust or rainwater.
It is suited for supplying electricity to ship-to-shore cranes, stirring devices, and carts for steel mills.
This product supports various types of winding methods, but cannot be operated in inverted or lateral installations.