CPT20X10D-G[ L'=280.5mm]

CPT100X15D-G[ L'=384.5mm]

CPT280X22D-G[ L'=591.5mm]

Preset Tightening Mode (Red LED shows the level of the applied torque)

Judgment Tightening Mode (As torque is being applied prior to completion)

Judgment Tightening Mode (The case of exceeding target torque range)
---
For inspection or tightening
Features
---
Saved data can be output through USB cable.
Intuitive machine interface, bright LED lamp indicates the current torque level against the target torque.
Robust and durable aluminum body.
With CE mark. For international use including the EU region.
Excel Receiver software is a data input tool for Excel® data management. It can be downloaded for free. * Note: Excel® is a registered trademark of the Microsoft Corporation.
Tohnichi's interchangeable head torque wrenches can be used with our interchange head lineup which offers the best selection in the world, making these wrenches ideal for your work.
Specifications
---

Dimensions
---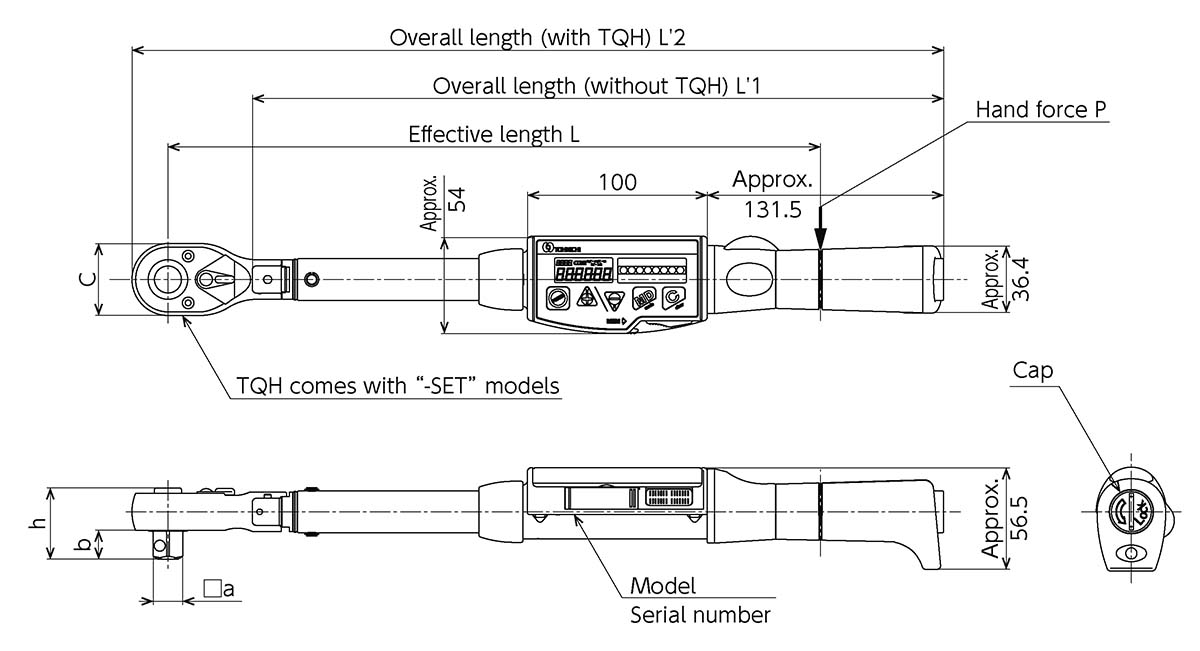 CPT20-G~CPT280-G(-SET)