CF25NX10D [L'=320mm]

CSF7NX8D [L'=220mm]
For inspection or tightening.
Features
---
Interchangeable Head Torque Wrenches.
You can use approximately 300 kinds of Tohnichi interchangeable heads.
Scale registers torque bidirectionally, and can be used for re-tightening and loosening torque inspections.
The unique shape of the arm is designed to keep the internal force at stable level without any friction, which contributes to enhanced durability.
The CSF/CF model grip is shaped to conform to the hand in order to prevent slipping.
CSF7N~230N is available for memory pointer type as standard, other models upon request.
Specifications
---

Dimensions
---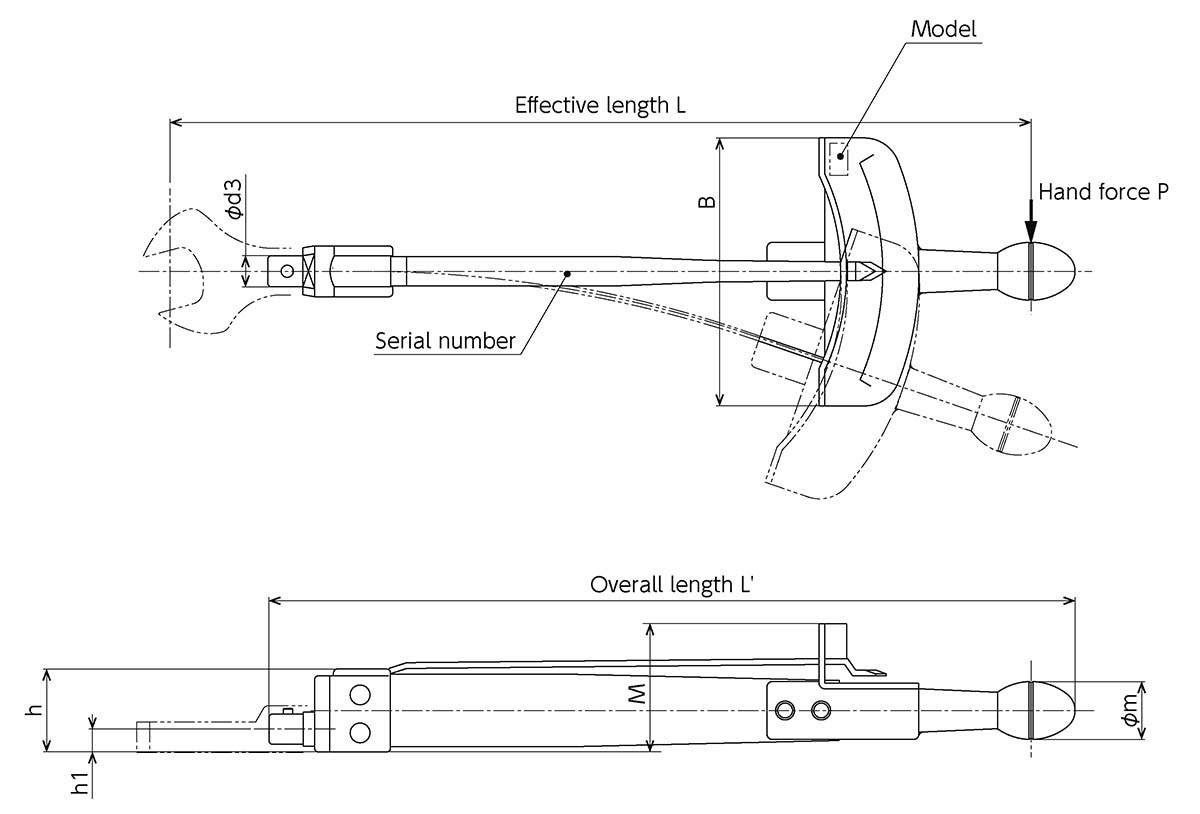 CSF7N,CSF14N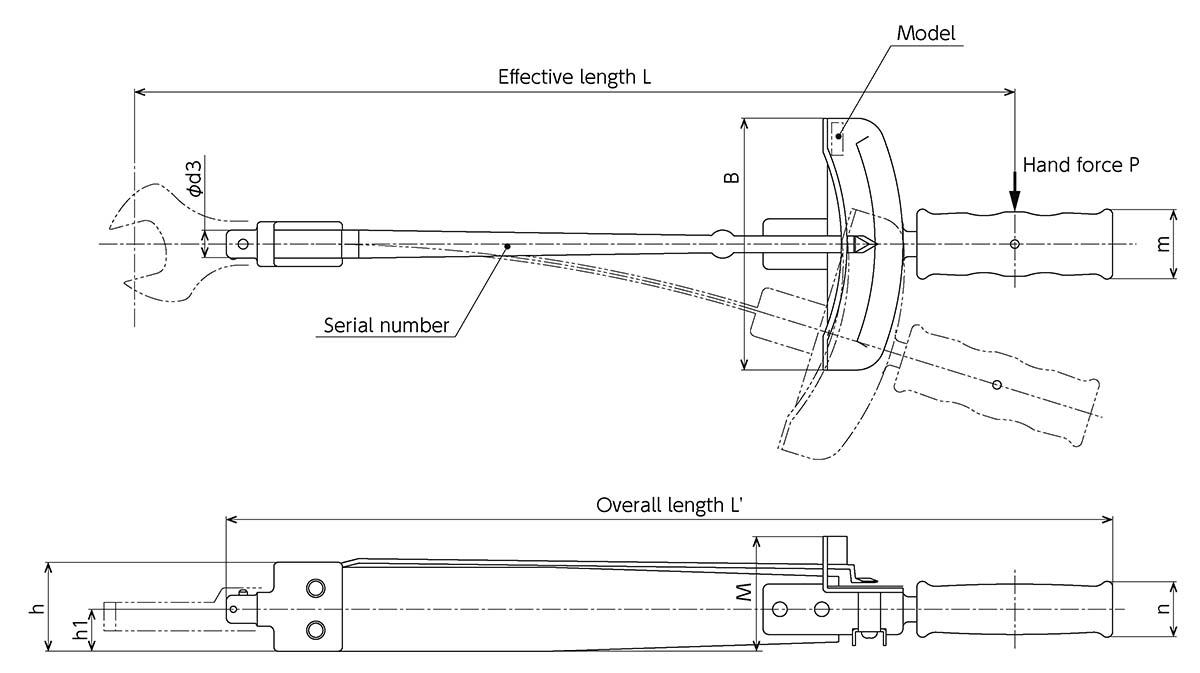 CF25N~420N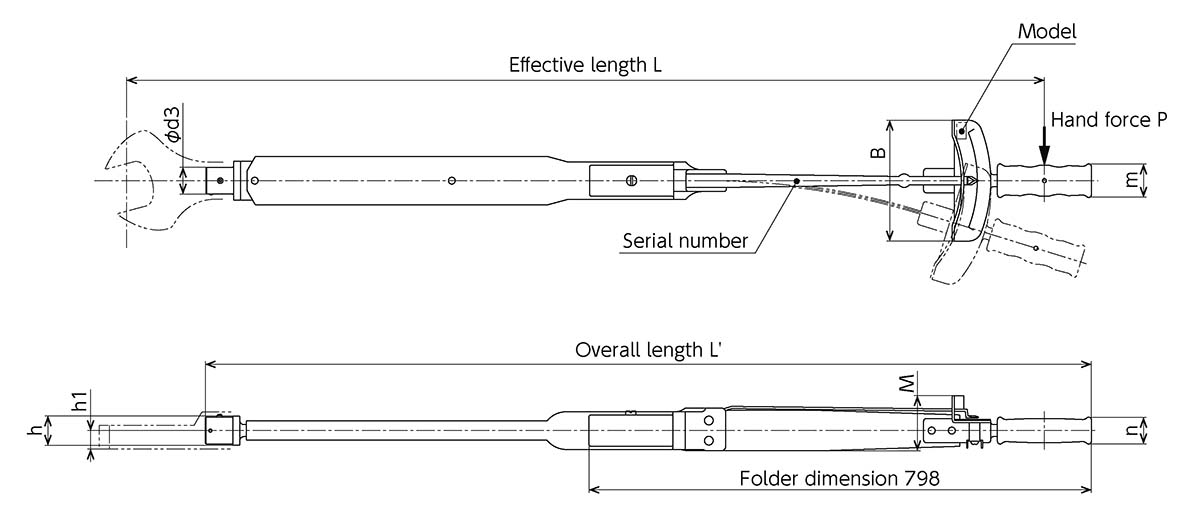 CF850N