CTB100N2X15D-G [L'=384 mm]

CTB850N2X32D-G [L'=1387 mm]

Also compatible with custom-modified Bluetooth®-equipped CEM3-BT / CEM3-G-BT.
---
For quality inspection using the retightening torque test method.
Features
---
For re-tightening inspection of tightened bolts.
Uses Tohnichi's indigenous new re-tightening torque measurement algorithm (T-point method). (*Patent pending)
Detection sensors and software provide a final torque value that is very close to the original applied torque.
Internal memory saves up to 999 readings, which can be downloaded via RS232C.
Interchangeable head allows for use in a variety of applications.
Applicable for international use including the EU region.
Tohnichi's interchangeable head torque wrenches can be used with our interchange head lineup which offers the best selection in the world, making these wrenches ideal for your work.
The CTB2-BT / CTB2-G-BT, which can send data via Bluetooth (R), can be custom-modified when ordered. *Bluetooth (R) is the registered trademark of Bluetooth SIG, Inc.
Using the "TDMS / TDMSHT" (Ver. 2.00) that go on sale in March 2017, the CTB2-BT / CTB2-G-BT can build a system for managing tightening data.
Excel Receiver software is a data input tool for Excel® data management. It can be downloaded for free. * Note: Excel® is a registered trademark of the Microsoft Corporation.
Specifications
---

Dimensions
---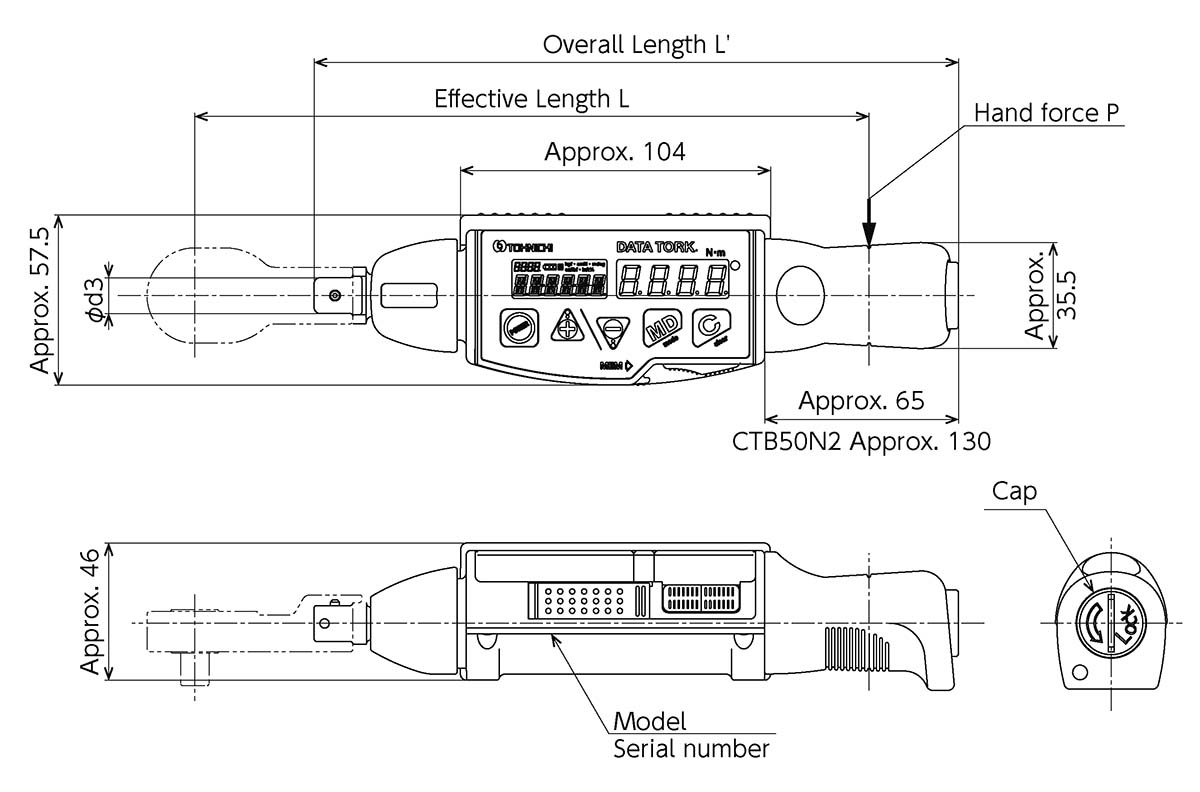 CTB10N2-G~50N2-G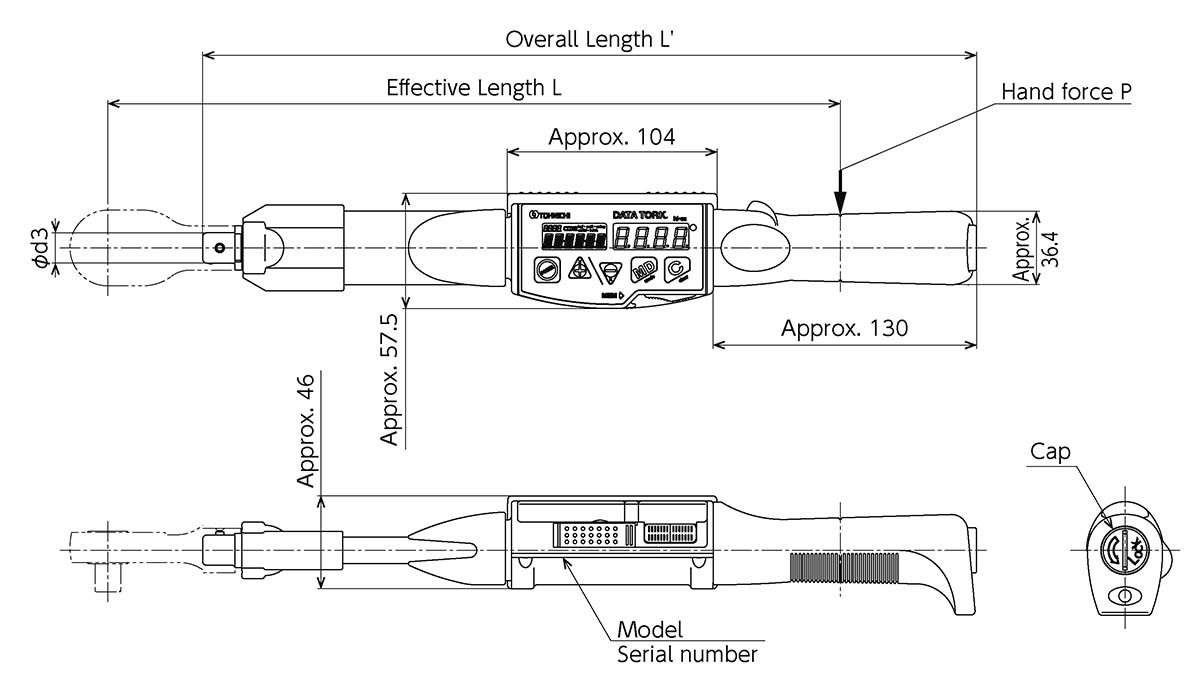 CTB100N2-G~360N2-G

CTB500N2-G,850N2-G