DB100N-S [overall length 400 mm]
DB12N4-S [overall length 205 mm]

DBE700N [Overall length 1260 mm]

DBE2100N-S [overall length 2140 mm with extension bar]
---
For inspections and tightening
Features
---
Wide range, high accuracy, lightweight, easy-to-read large scale, suitable for inspection.
The DB-S series, DBE-S series and DBR-S series have a convenient memory pointer for maximum readings.
Since the dial is movable, the pointer can be set to the desired torque first and complete tightening as the pointer indicates "0".
DB accuracy is consistent regardless of where the hand is placed.
The dial indicator has a full-surround protective cover to prevent damage to external objects (except DB420N, DBE, and DBR series models).
DB25N to DB280N models have a resin grip.
DBE has an extension handle.
For DBR models, applies load by lever block or winch.
Specifications
---


Dimensions
---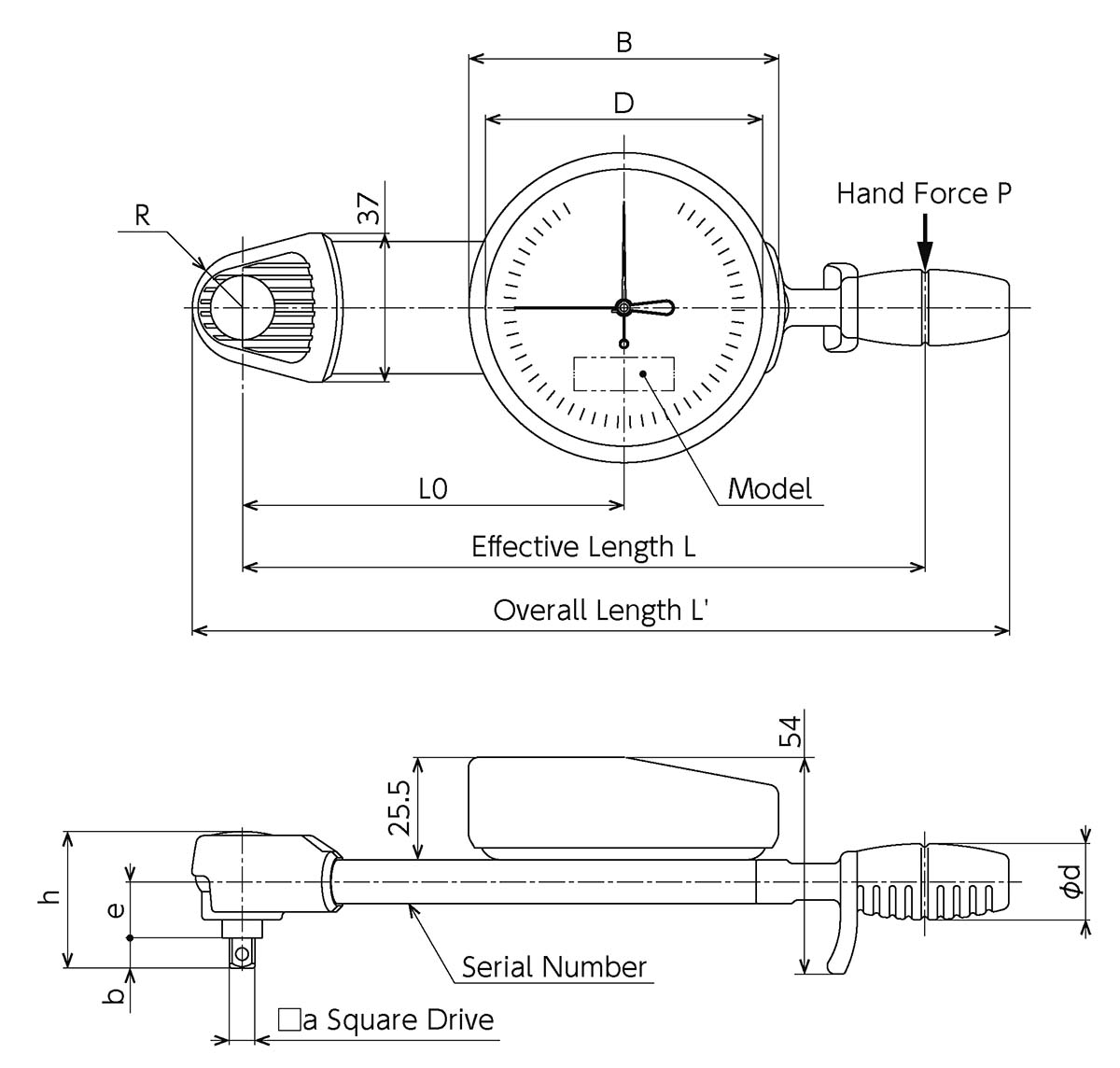 DB1.5N4~12N4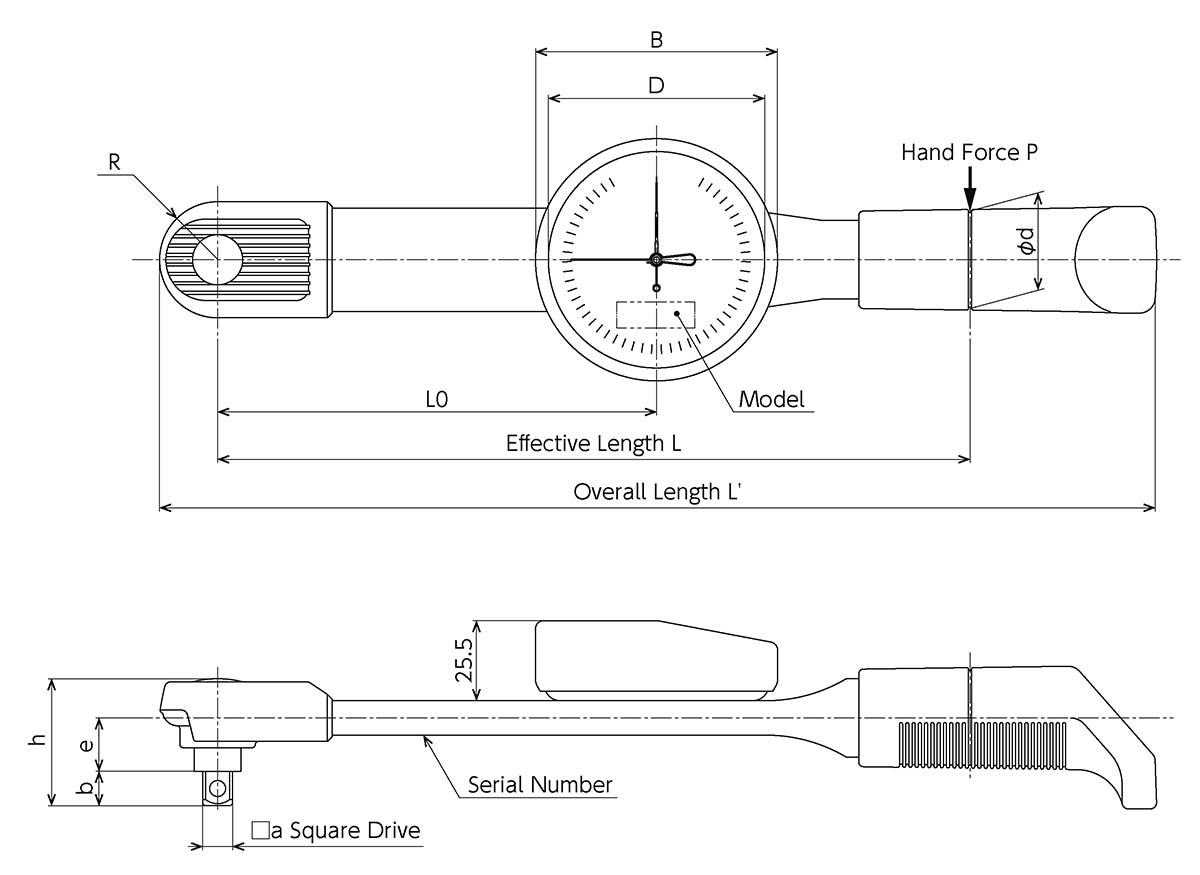 DB25N~280N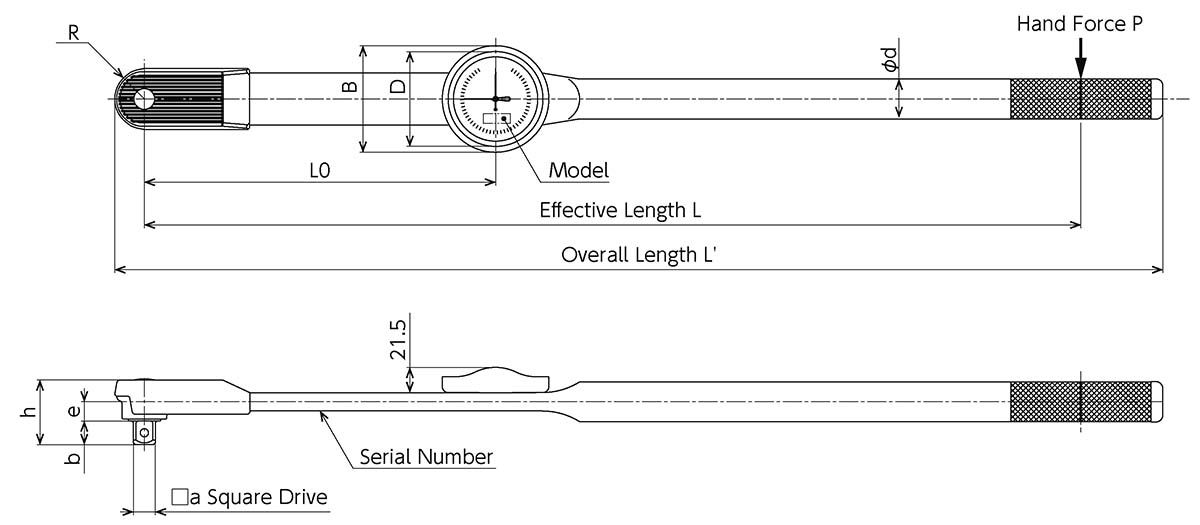 DB420N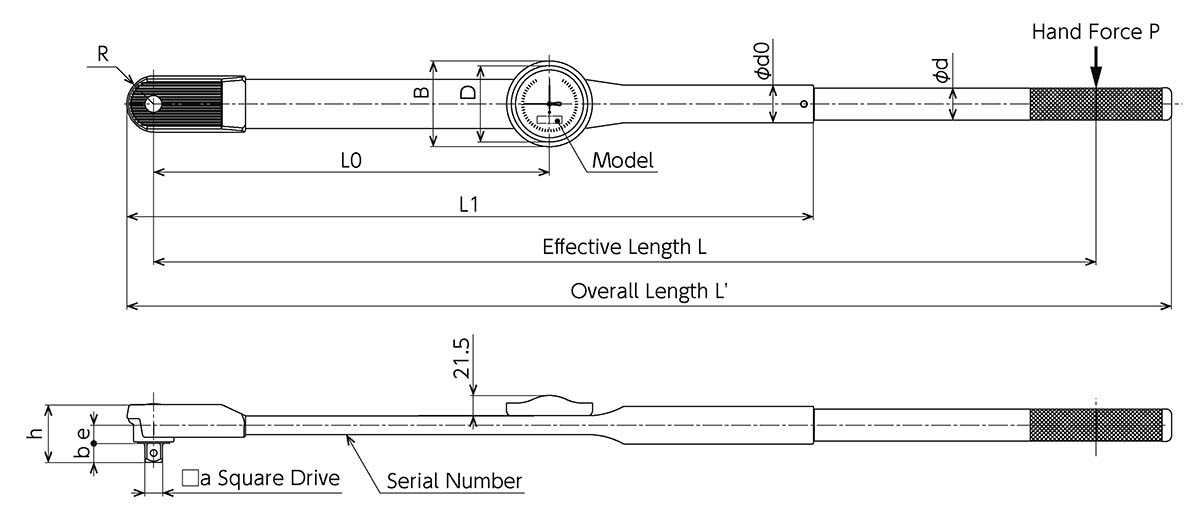 DBE560N~2800N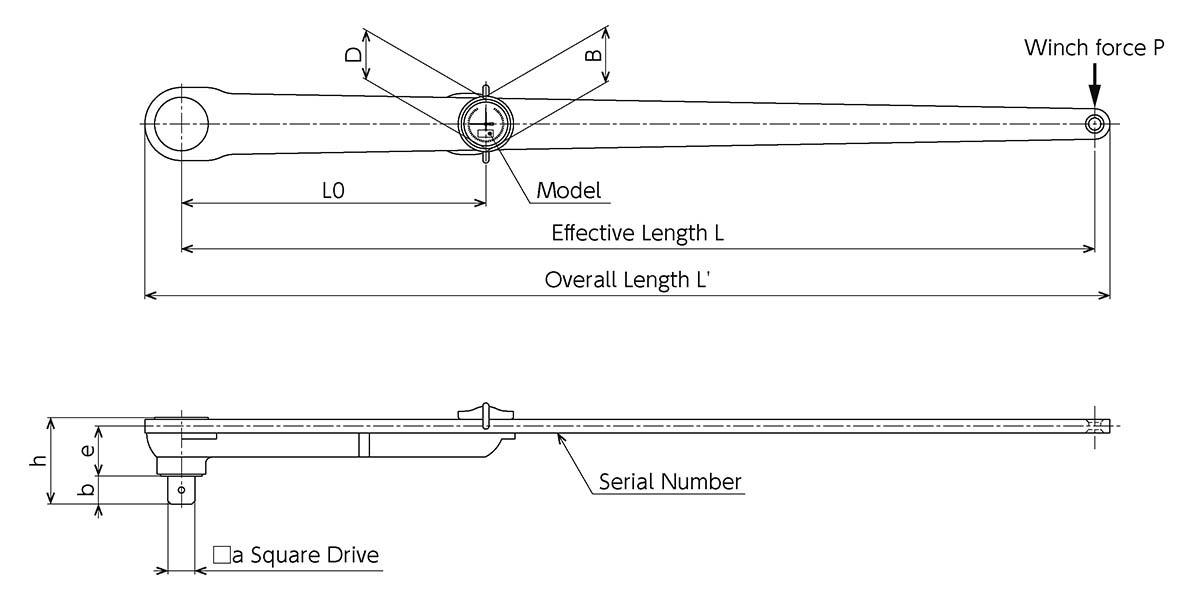 DBR4500N-S, 6000N-S