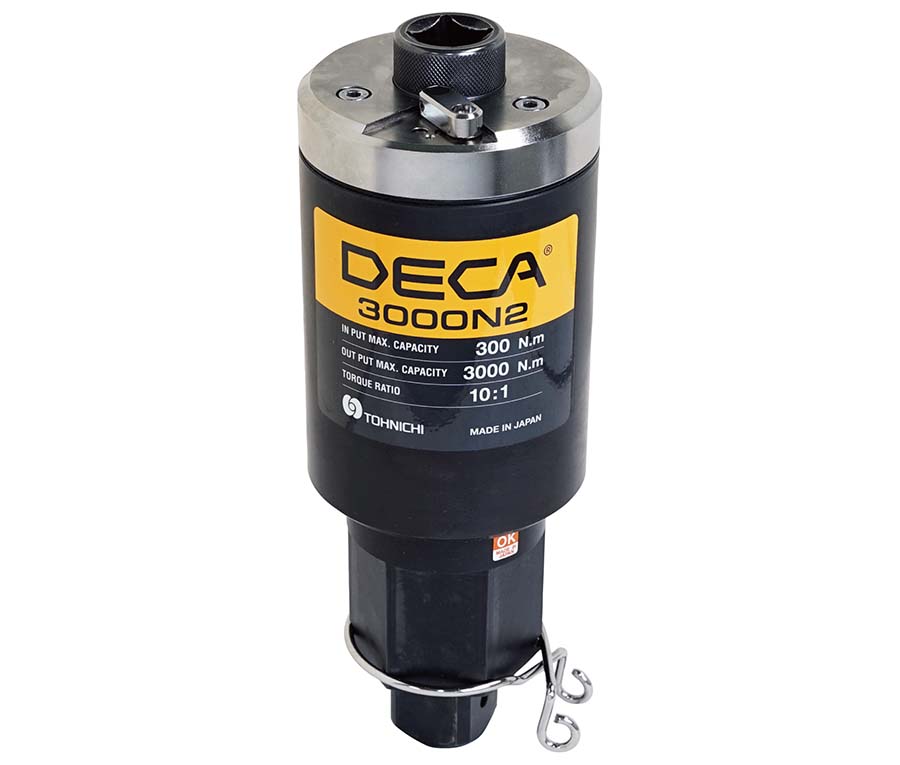 DECA450N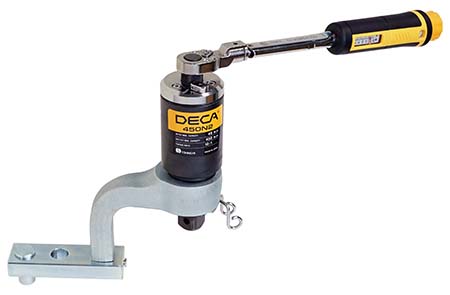 DECA450N+UA450N+QL25N5
---
For tightening of large bolts.
Features
---
Designed to multiply the output torque by 10 times of the input torque so the operator can work alone even when a large torque is required.
Tightened bolt insoection can be done by using with direct-reading (dial-indicating) torque wrenches.
With the cylinder-shaped compact design, it can be used for tightening work in confined space.
The quick turning device on input side improves operation efficiency.
A series ranges from small to large, to cover varied applications.
The reaction arm (=universal arm, sold separately) adapts to various shapes of applications.
Specifications
---