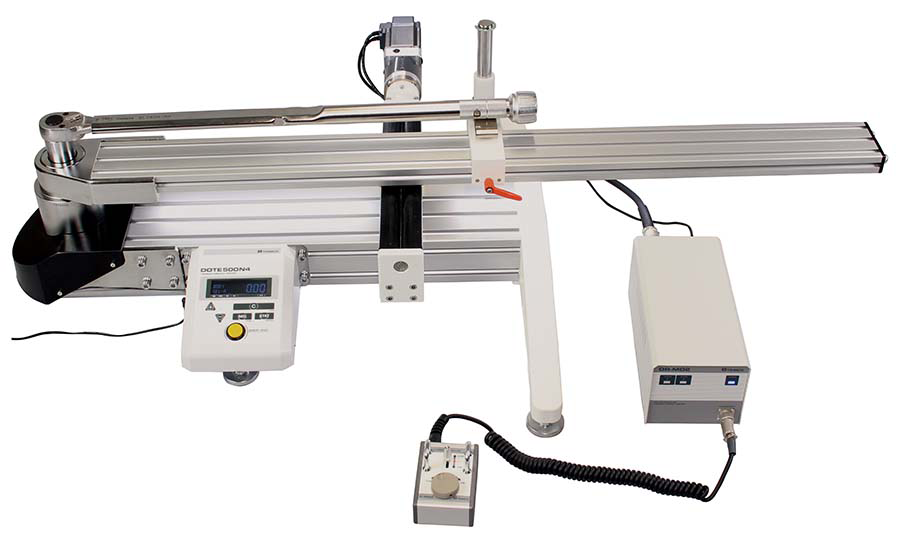 DOTE500N4-MD2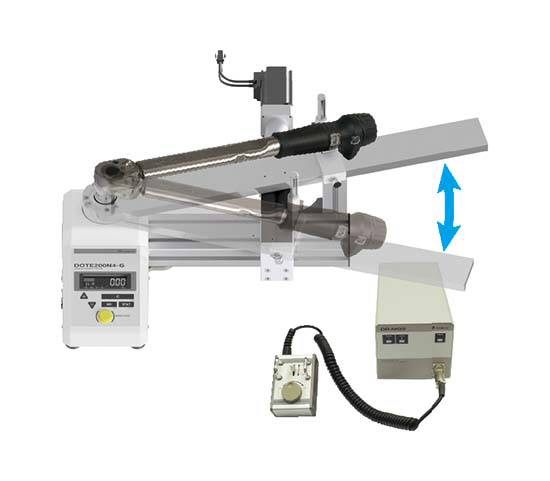 Loading device motion (DOTE100N4-MD2 digital torque wrench tester with motor drive)
Application
---
For calibration and adjustment of torque wrenches
Features
---
DOTE4 digital torque wrench tester, with motor drive
Thanks to motor-driven loading, ideal for calibrating, adjusting and repairing a large number of torque wrenches. Makes work easier too.
The controller has a speed-adjust lever to adjust measurement speed.
Inching can be controlled with the controller dial, making it easy to measure direct reading torque wrenches too.
MD2-SET-SA and MD2-SET-LA kits make it possible to retrofit the DOTE4 with a motor drive. For more information, please contact Tohnichi. *Cannot be retrofit to the DOTE3.
Demonstration video
---
DOTE4-MD2 / DOTE4-G-MD2 Digital Torque Wrench Tester Features
Specifications
---
Standard accessory
---
AC adapter (BA-6)
Step-down adapter (not supplied with the DOTE200N4-MD2 / DOTE200N4-G-MD2 or DOTE500N4-MD2 / DOTE500N4-G-MD2 models)
Hex adapter
Dimensions
---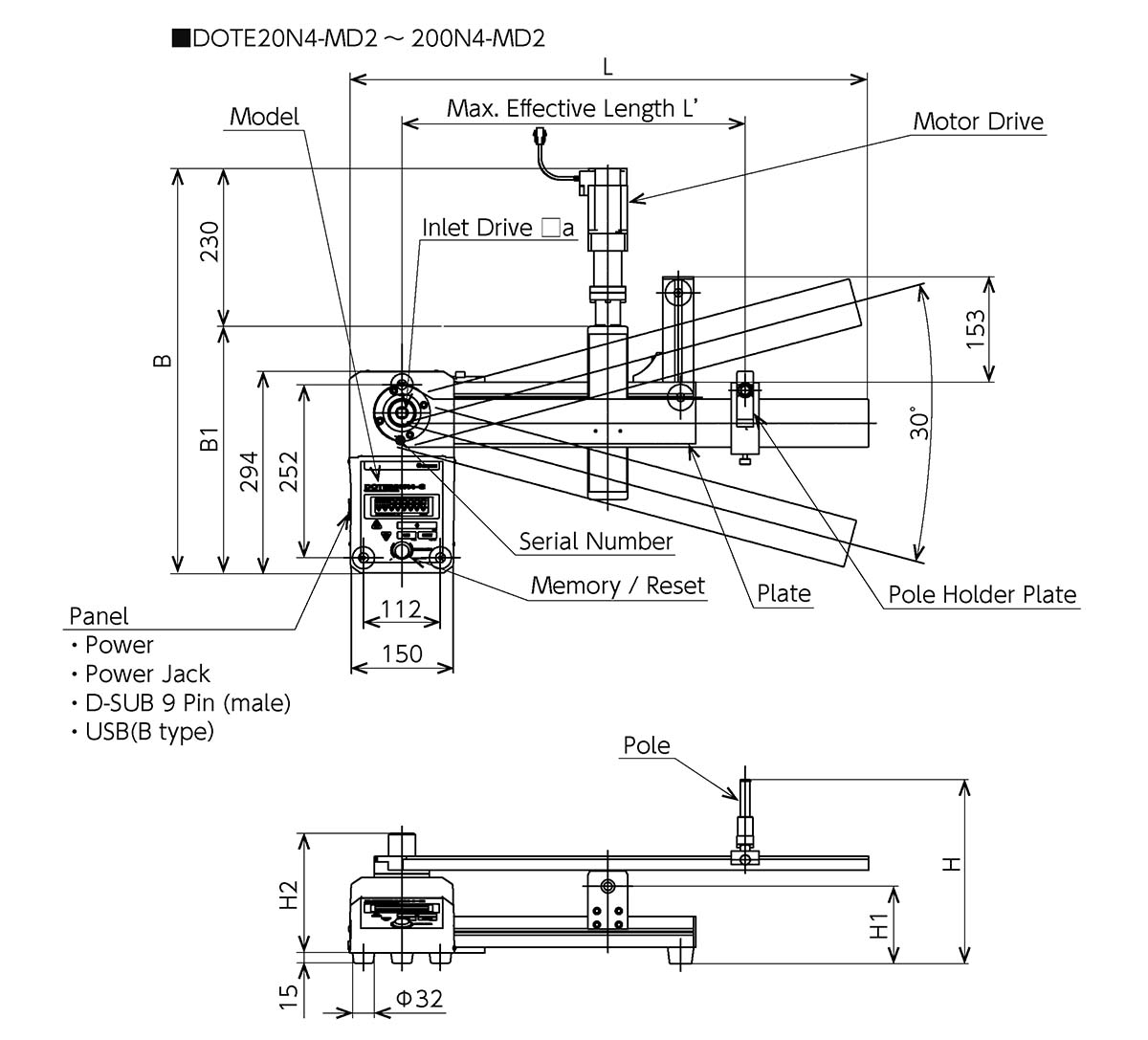 DOTE20N4-G-MD2~DOTE200N4-G-MD2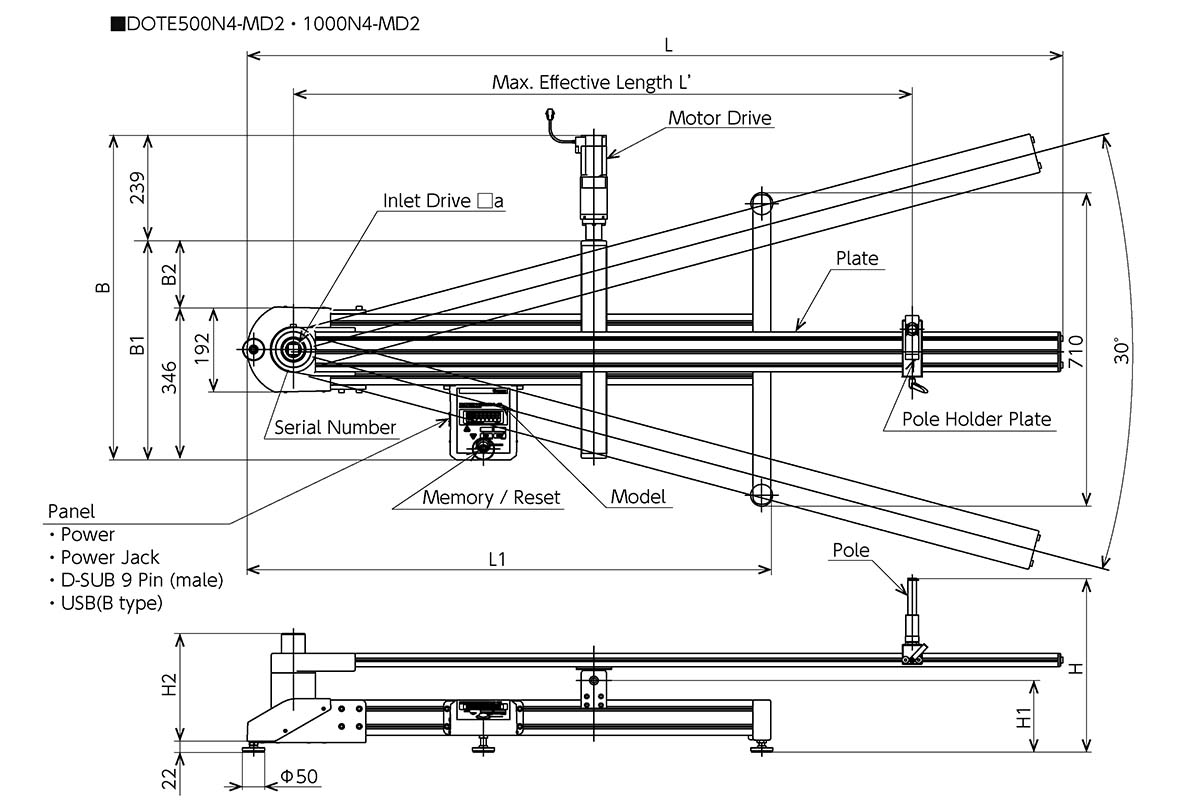 DOTE500N4-G-MD2~DOTE1000N4-G-MD2