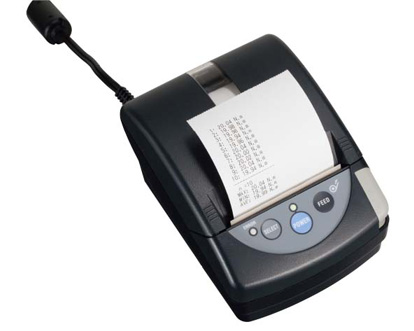 EPP16M3
---
Printer for Tohnichi digital torque meters and instruments.
Features
---
Printer specially designed for Tohnichi digital instruments.
Light weight and simple operation.
Measured data will be printed out clearly in Thermal Line Dot printing.
No need to prepare inked ribbon.
Adopted paper drop in structure and easy to change paper.
Specifications
---
WEIGHT [kg]
Thermal Line Dot
TOTAL DOT
384 dots
DOTS PER INCH
203dpi (8dot/mm)
PRINTING CAPACITY
32
NUMBER OF DOTS FOR CHARACTER
12 × 24
CHARACTER SIZE [mm]
1.5 × 3.0
PAPER WIDTH/PRINT SPAN [mm]
58 / 48
THERMAL PAPER OUTER DIAMETER [mm]
φ50
MAX. PRINTING SPEED [mm/sec]
80
POWER AC [V]
100-240V±10% 50/60Hz
TEMPERATURE [℃ ]
0~40
HUMIDITY [%RH]
Under 85(No condensation)
WEIGHT [kg]
Approx. 0.27
CATALOGUE NO.
Item
1408
Roll paper
TORQUE WRENCH
CEM3-G, CTA2, CTB2-G
TESTER/CHECKER
DOTE3-G, LC3-G, TDT3-G
TORQUE METER
TME2
RELATED PRODUCTS
CD5, R-DT999
Dimensions
---