QSPFHDS200N4

ACQSPFHDS100N(AC100N with FHDS transmitter)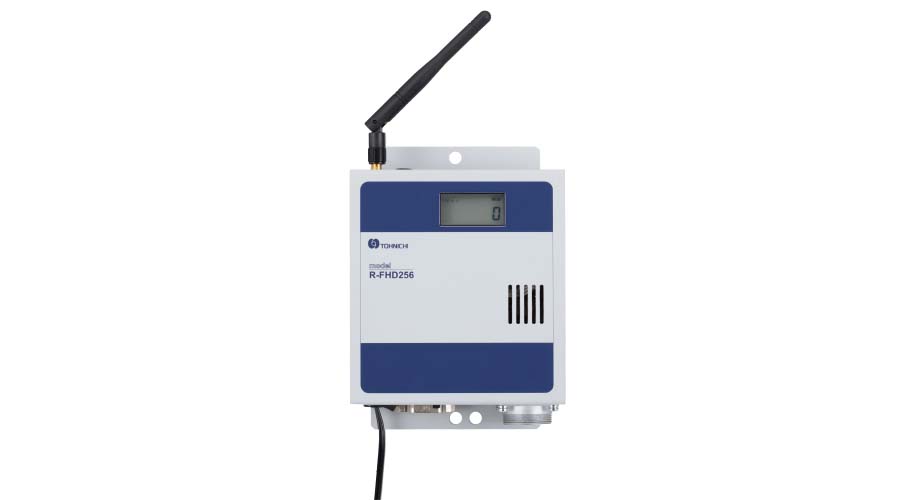 R-FHD256
---
Tightening Torque Data Management
Features
---
Because tightening torque data at the time of tightening completion "clicking sound" is sent wirelessly, you can build a data management system that offers excellent tightening workability.
Bi-directional communication allows the user to check OK_NG judgment on the torque wrench.
Semi automatic torque wrench AC with FHDS model is ideal for replacement of system wrenches.
Frequency hopping system enhances transmission reliability.
As of March 2015, FHDS can be used in Japan, the U.S., Canada, Malaysia, Indonesia, South Korea, Taiwan, Rusia, Mexico and Vietnam. Please contact us for other countries.
Order acceptance of FHD256 ends on March 31, 2016. The successor model is FD/FDD.
Tohnichi's interchangeable head torque wrenches can be used with our interchange head lineup which offers the best selection in the world, making these wrenches ideal for your work.
Specifications
---
Dimensions
---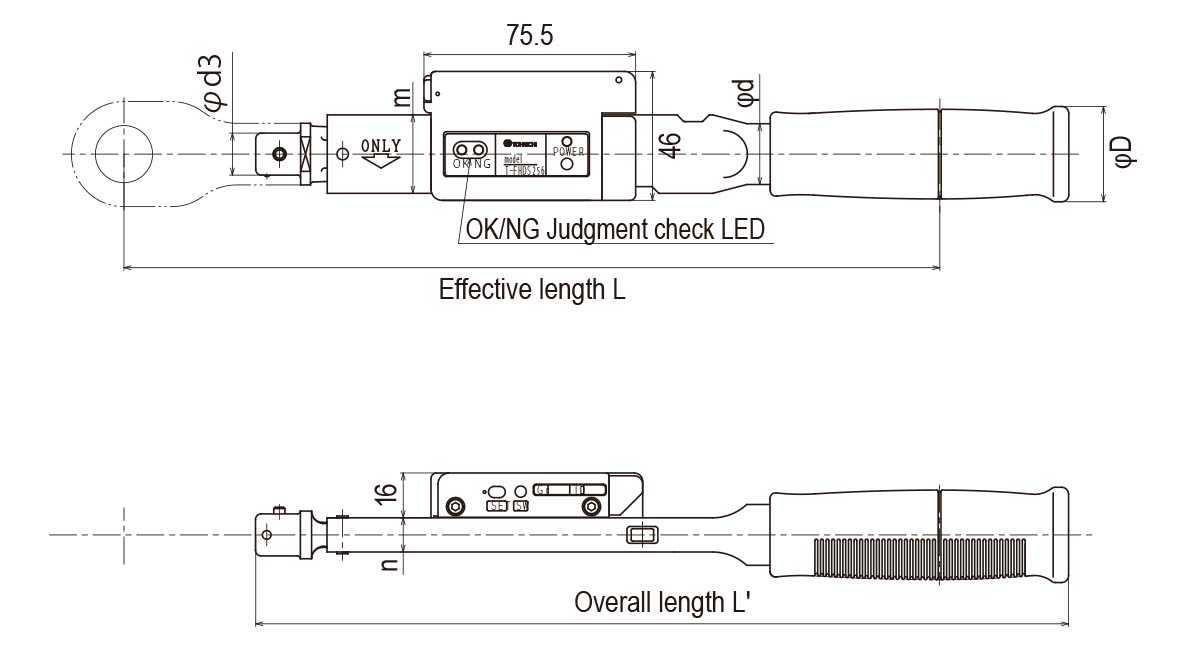 CSPFHDS25N3X10D~CSPFHDS140N3X15D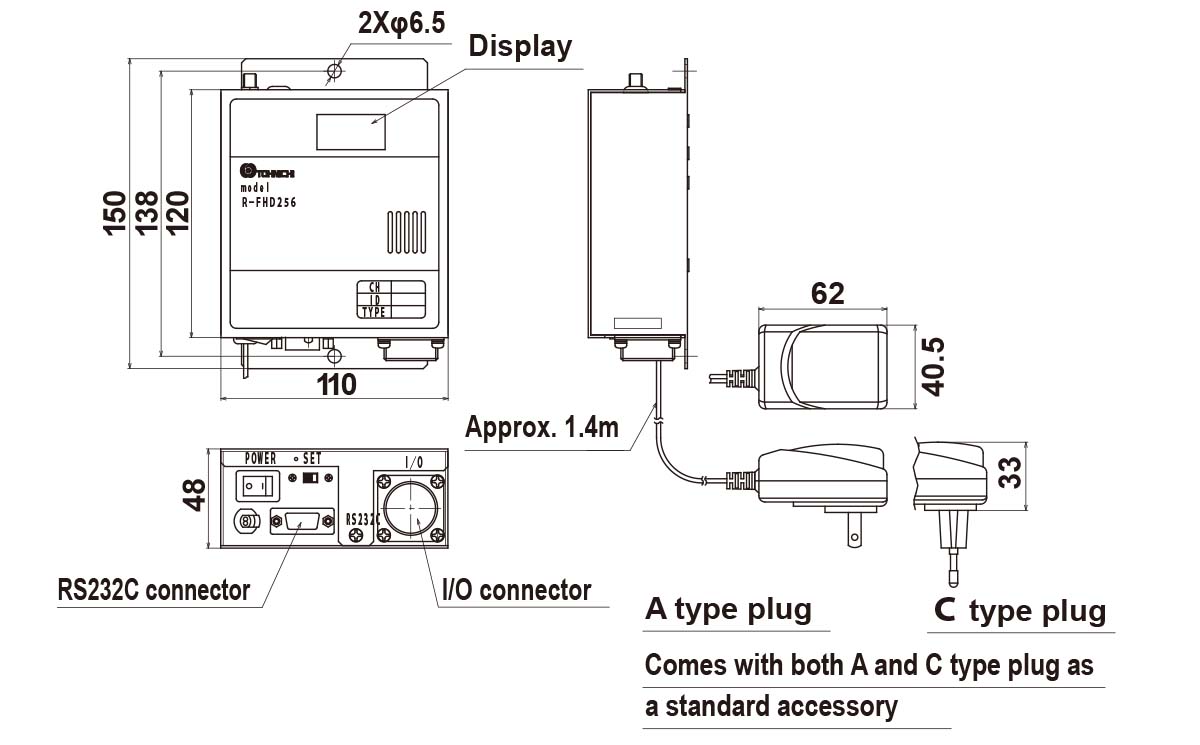 R-FHD256