Pokayoke (error-proofing) marking torque wrench. Lets you make direct visual checks for bolt tightening errors.

MPQL100N4 [Overall length 320 mm]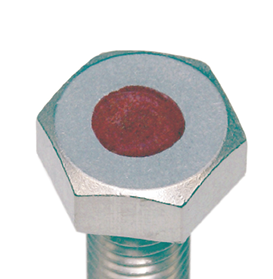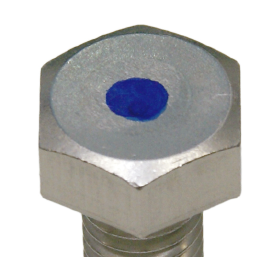 Marked bolt (red φ9)                                        Marked bolt (blue φ5)
Application
Pokayoke (tightening assurance).
Features
When the torque wrench is activated the bolt head is marked.
Oversight preventable by quick visual check on the bolts.
Marking is not done until set torque is achieved.
Marking stays on by use of quick dry ink.
Extending the socket with the extension bar permits tightening and marking in deeply inset places.
Ink cartridges are easy to install inside specialized socket.
Only hand force required for tightening a bolt and marking the bolt simultaneously.
One refill of ink is capable of approximately 6,000 times of stamping.
Height of the stamp is adjustable (±5 mm).
Specifications
Notes
When ordering a torque wrench, be sure to specify the socket width that matches your bolt size, and purchase together with the torque wrench.
To learn how to select adapter, sockets, markers and auxiliary ink, see accessories for MPQL, MQL and MQSP models.
Standard accessory
MPQL standard accessory: Hex key for torque adjustments
Dimensions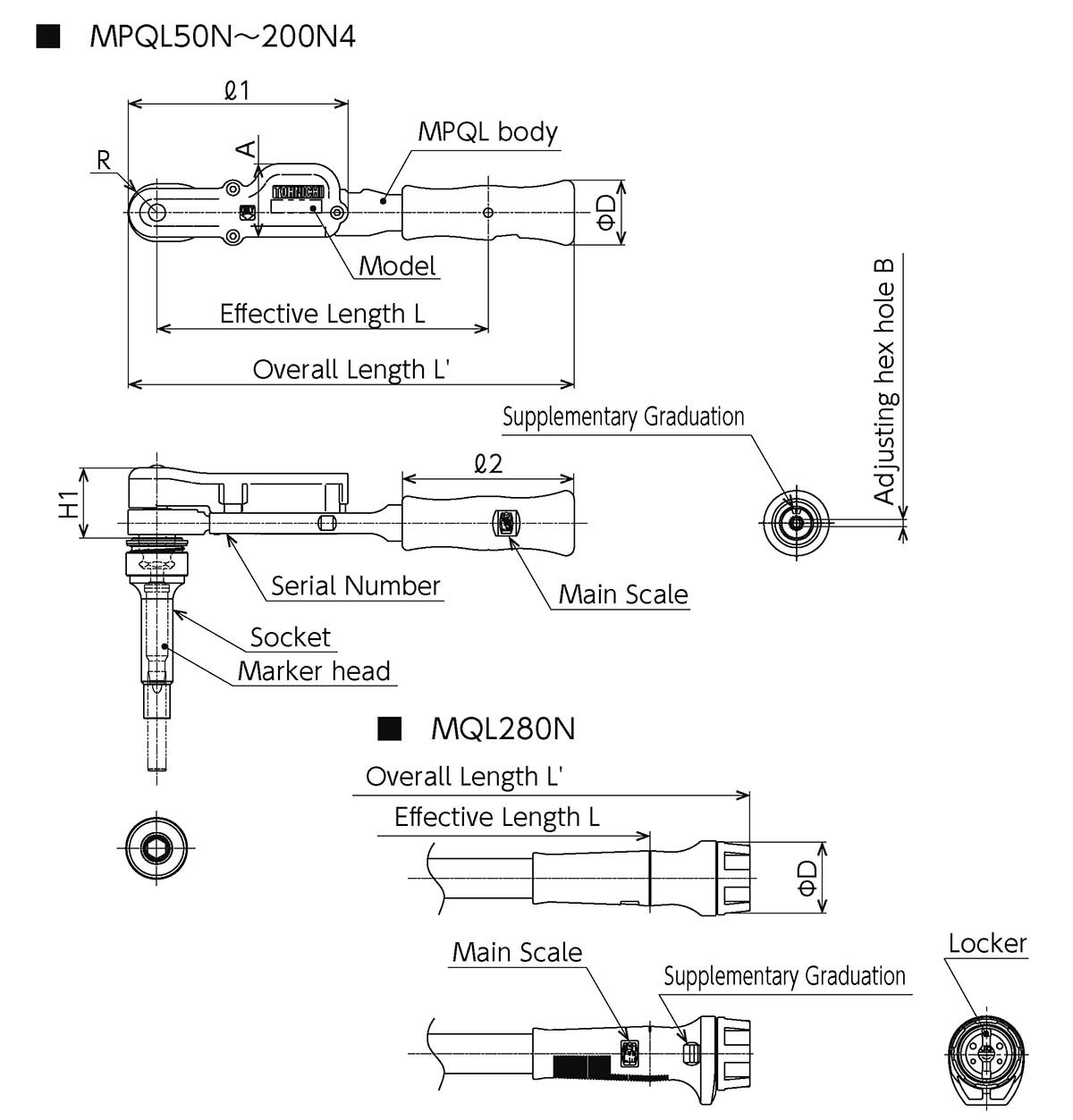 MPQL50N~200N4