Chain type Air Hoist
Rated load between 250 and 3,000 kg (Type EHL-TS)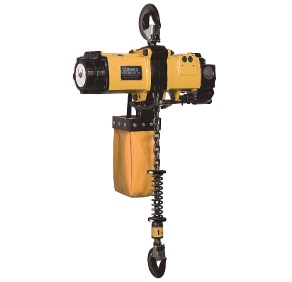 This type of Air Hoist is equipped with a surface-hardened load chain that is made of alloy steel and has excellent toughness and wear resistance.
The load chain is extendable.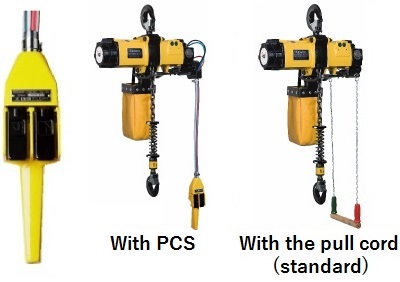 The pull cord is used for the lift control as standard.
For the button-type control, the pendant switch must be purchased.
Note: Type EHL-3TS is only available outside Japan. Therefore, it cannot be used in Japan.