SCDB50N-9X12S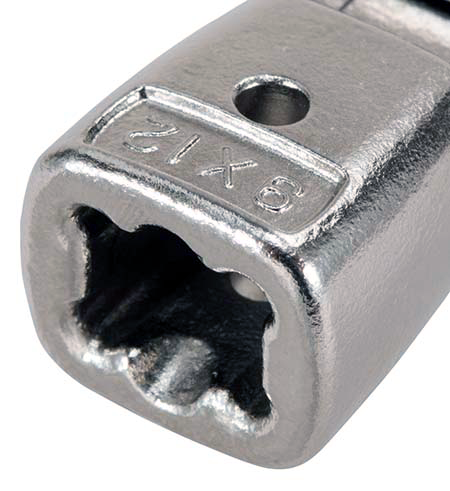 Enlargement of interchangeable head insert part
---
For inspection or tightening.
Features
---
DIN interchangeable heads, which are common in Europe, for connectable dial indicator interchangeable-head torque wrenches.
SCDB models are equipped with a convenient memory pointer (standard) to capture peak torque reading.
The dial is movable.
The dial indicator has a full-surround protective cover to prevent damage to external objects.
Specifications
---
---
Dimensions
---