Direct reading type for tightening and measuring.
F92N[Overall length 400 mm]
SF6N [Overall length 205 mm]
Application
For inspection or tightening.
Features
Classic style torque wrench.
Simple direct-reading beam type torque wrench.
Light weight, easy-to-read scale, suitable for inspection.
Graduated in clockwise and counterclockwise directions, and applicable for retightening and loosening torque inspection methods.
The unique shape of the arm is designed to keep the internal force at stable level without any friction, which contributes to enhanced durability.
F model grip is shaped to conform to the hand in order to prevent slipping.
Specifications
Dimensions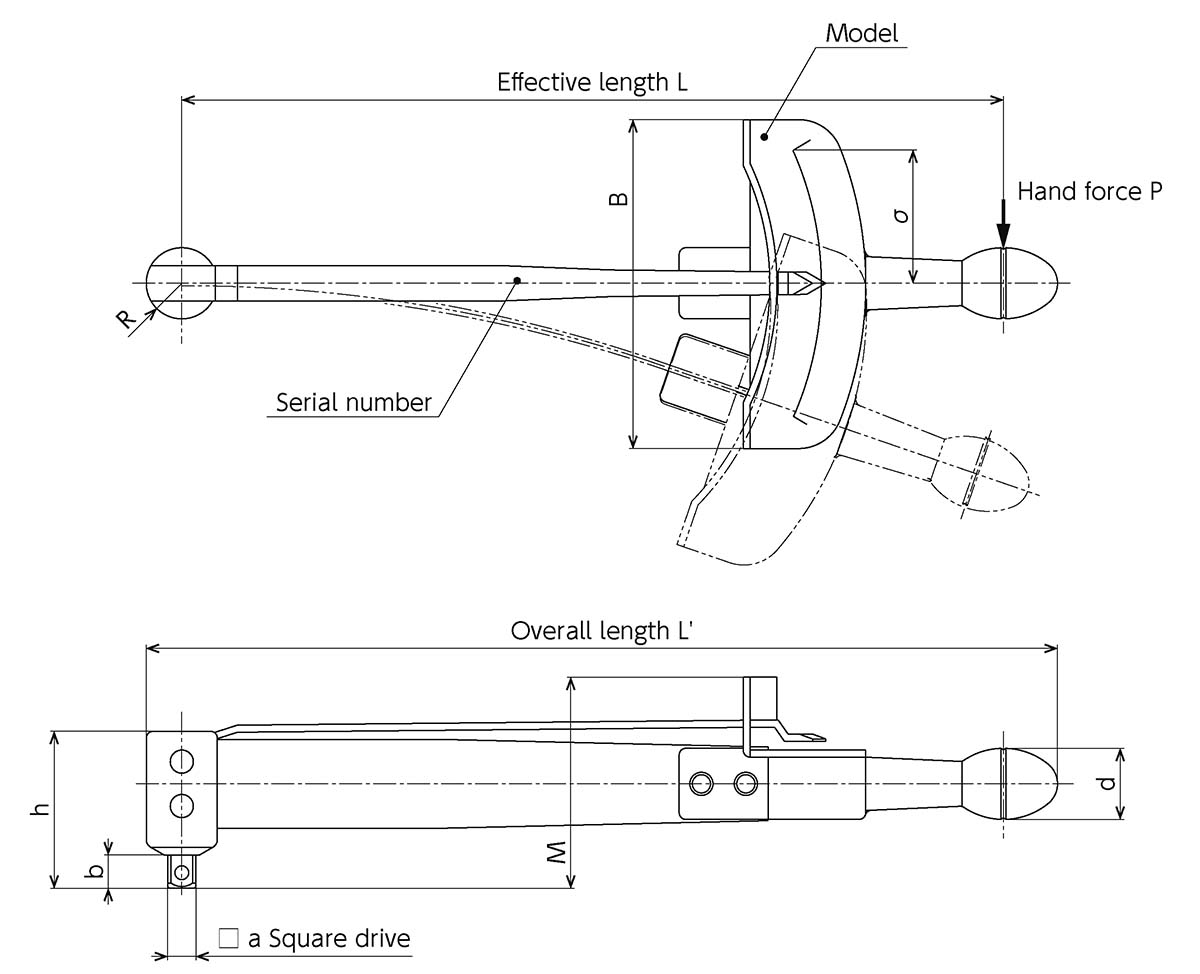 SF40CN~12N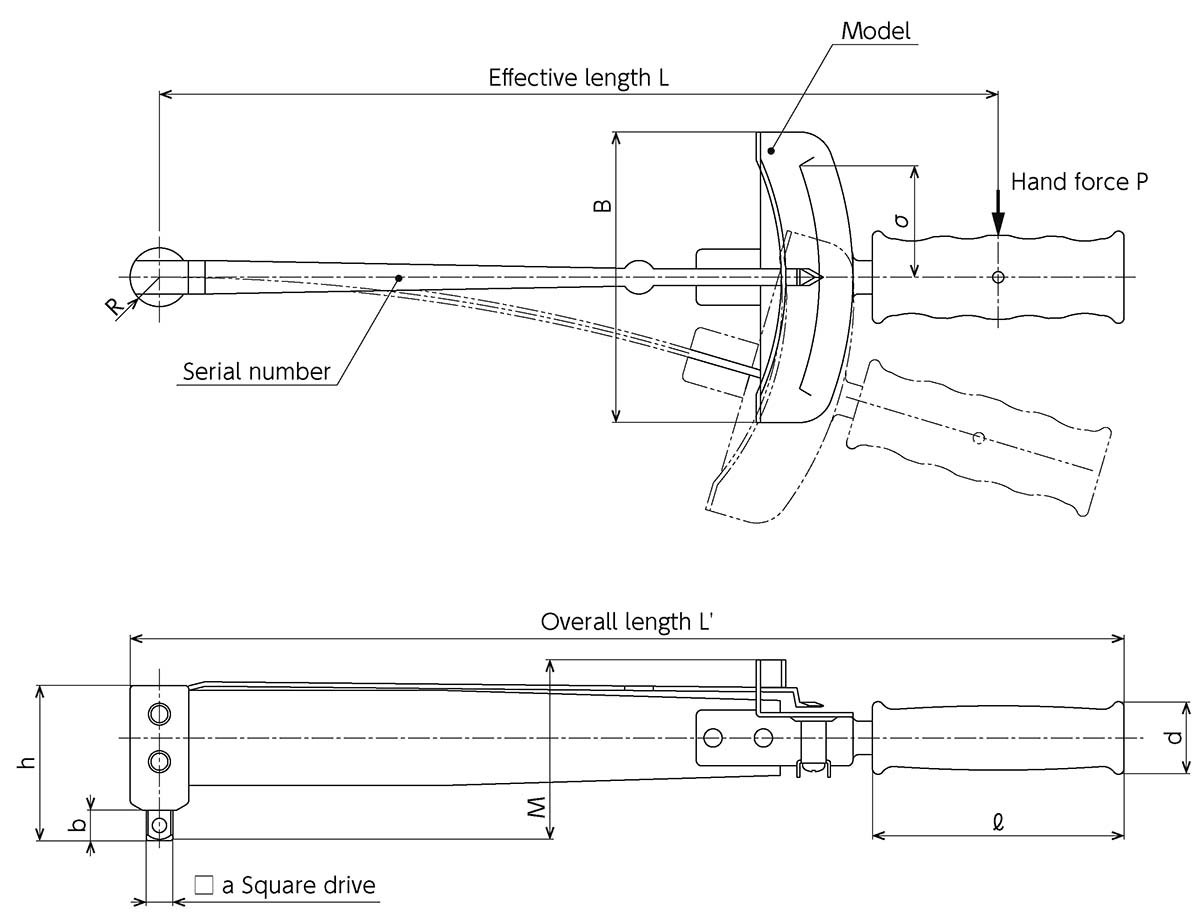 F23N~280N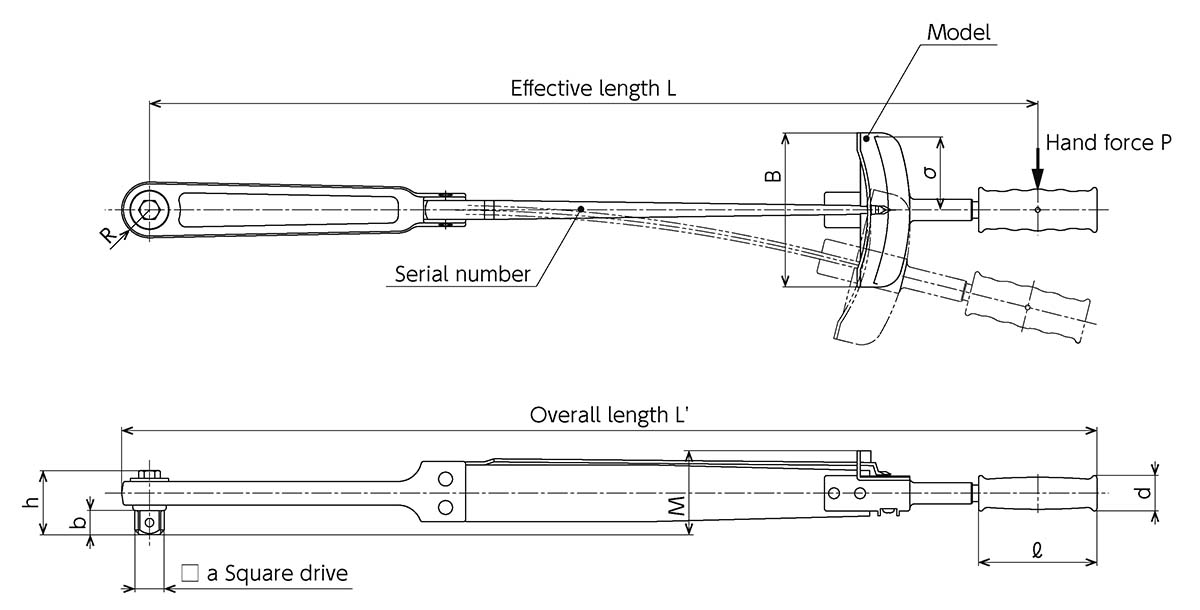 F420N,560N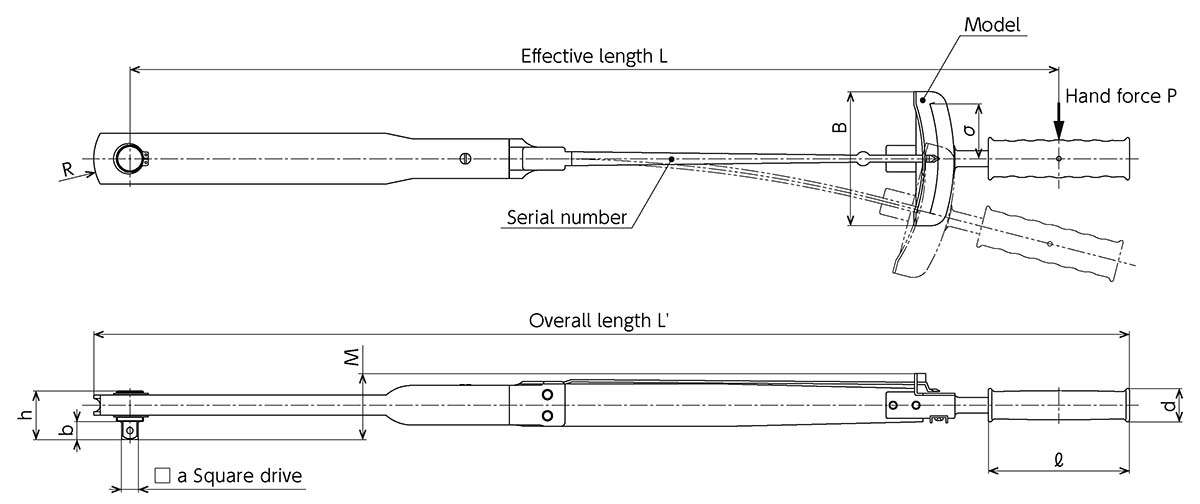 F700N~1000N
◆ How to order
[Tohnichi] [Model] Please specify.
[Example 1] Tohnichi F92N
[Example 2]Tohnichi F92N-S
◆ Things to remember when ordering
F is not equipped with memory pointer. If a memory pointer is required, be sure to specify "-S" after the model type. [Example 2] Reference