Type HR (general purpose)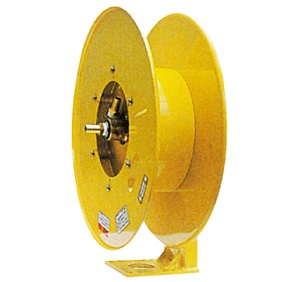 This reel winds up a single hose in multiple layers and rows.This type is compact as the spring is installed inside the drum.
Small to medium sizes are available for air and water applications. You can install this reel on traveling objects including carts, cleaning devices, and machine tools, in addition to fixing it to the main body for storing hoses.
Special specifications can be produced depending on the fluid type, pressure, or other requirements.